in
COP LAND
Despite a somewhat complex story and some cliched dialogue, the 1997 crime drama
Cop Land
works thanks to solid direction and a shockingly strong performance from its star.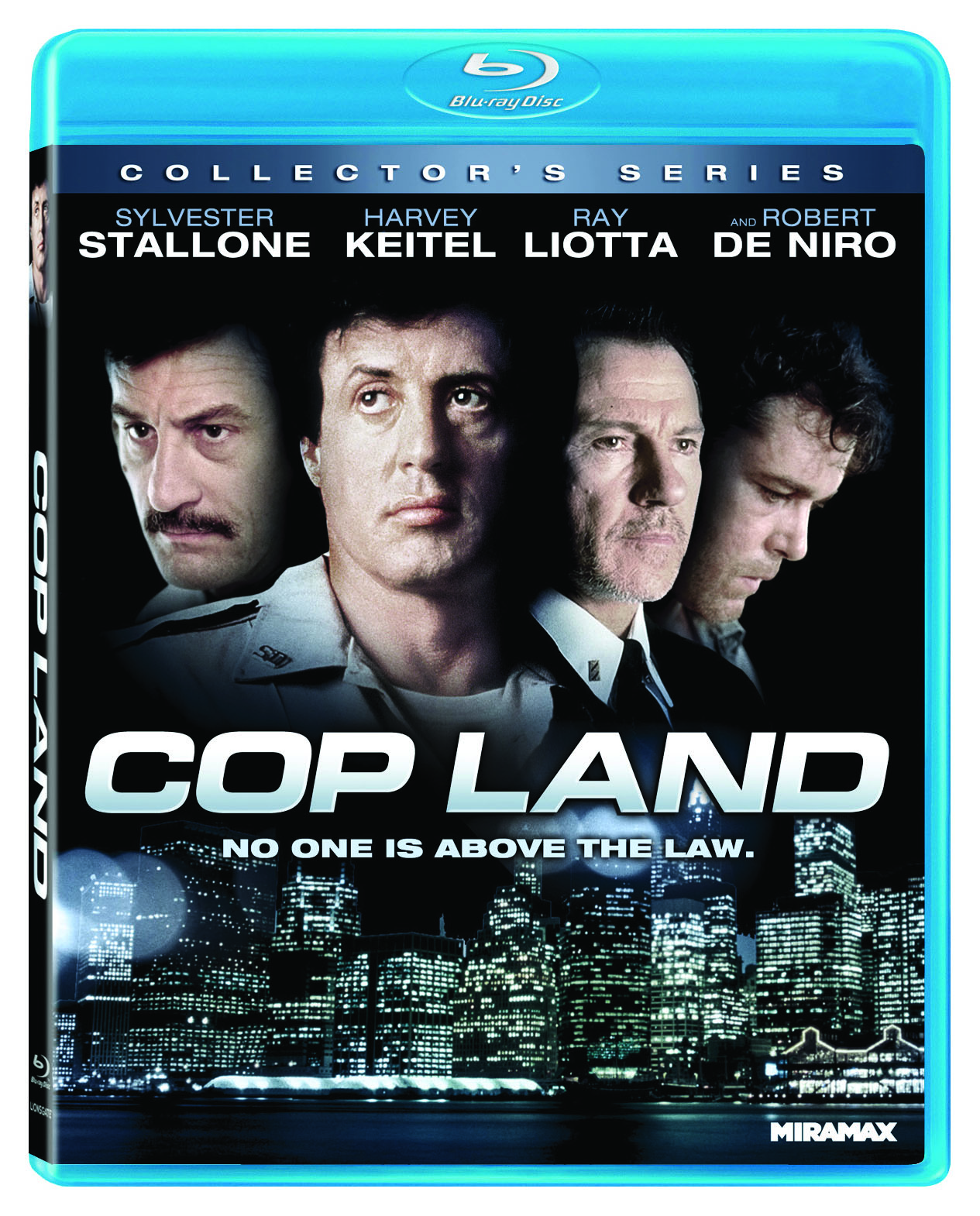 Sylvester Stallone gives a near brilliant performance in this gritty crime drama playing Freddy Heflin, a New Jersey sheriff who has always wanted to be an NYPD cop but an ear injury he sustained saving a woman from drowning prevented that. Freddy's lost dreams constantly haunt him because the bar where he hangs out is a NYPD hangout where Freddy's dreams are often thrown back in his face, but Freddy gets a chance at the big time when an accident on the George Washington Bridge leaves two thugs dead and a young cop at the center of a cover up that involves faking his suicide.
Writer and director James Mangold, who would later give us
Girl Interrupted
and
Walk the Line
has constructed an intriguing story of police corruption and the often trampled upon thin blue line that offers a whole lot of colorful characters who we are initially baffled by regarding who the good guys and the bad guys are. One thing that I was not confused about was that the suicide of this young cop was fake but what I didn't understand was why and this eventual crux of the story took a little longer to come to light than I would have liked.
The real selling point of this story is the creation of this central character Freddy Heflin. Mangold has crafted a tragic hero, rich with lost dreams and buried emotions that we learn all stem from that near drowning incident that ended up crushing his dreams permanently. I love the initial shot of Freddy sitting by the water and looking over the East River at Manhattan. There's a lovely moment where Freddy is introduced to an alleged mob boss (played by the recently deceased Frank Vincent) who implies he could get Freddy in the NYPD with a couple of phone calls and this is the first time in the film where you ever see a light in Freddy's eyes.
Mangold's direction is striking if a little melodramatic at moments, with some exceptional slow motion work that calls to mind the work of the great Sam Peckinpah. Except for
Creed
, I don't think Stallone has ever given a better performance, riveting the viewer to the screen with this engagingly sad character and he is backed by a brilliant all star cast including Harvey Keitel in his usual greasy turn, Robert De Niro, nicely underplaying as the Internal Affairs officer, Ray Liotta, Peter Berg, Robert Patrick, and a young Michael Rappaport as the young cop whose fake suicide triggers this story. The film also features strong film editing and music that effectively frames the story. Stallone haters should really give this one a look.