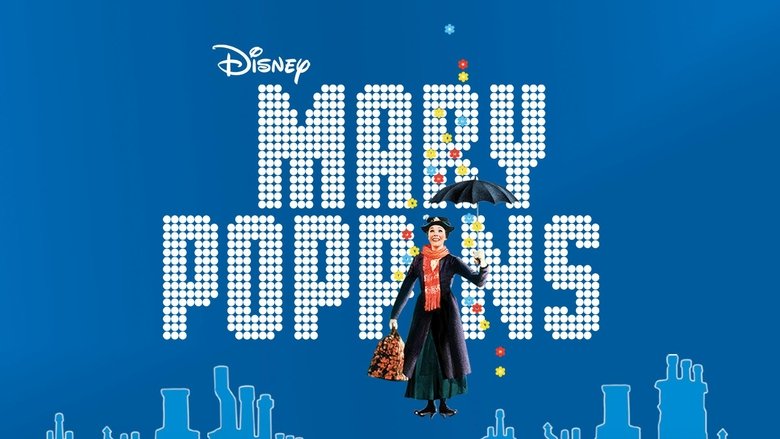 \
in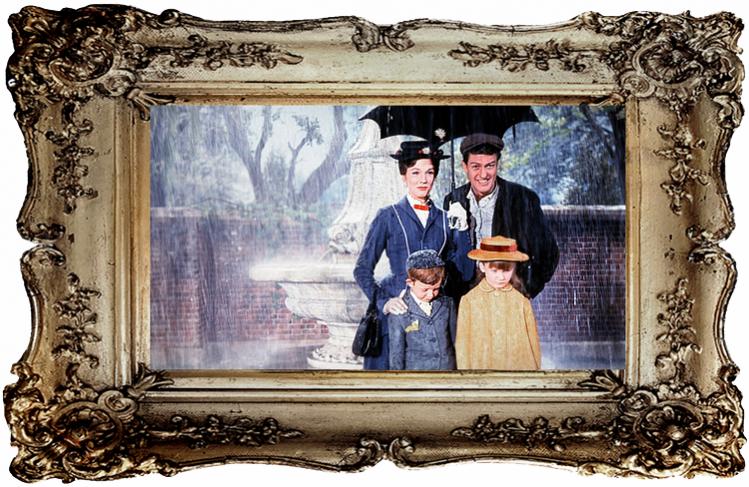 Mary Poppins
(1964)
Director
: Robert Stevenson
Cast
: Julie Andrews, Dick Van Dyke, David Tomlinson
Genre
: Family Musical Fantasy
About
: In the 1900s in London a wealthy family hires an eclectic nanny with magical powers to help with the children's upbringing. She proceeds to weave her magic through song to bring the neglected children closer to their father.

Review
:
Mary Poppins
is a big splashy Disney production, with some very creative dance & song numbers. The Chimney Sweep number is pretty amazing and I'd say my favorite. It's very different, and stylish in how it's done.
I think this is a movie I'd have to watch a number of times to love as it's really light on story and heavy on production numbers. Normally that might appeal to me but I'm not a fan of movies made for kids. I didn't grow up with Disney and when it comes to musicals I prefer themes aimed more at adults. I guess I don't have much of a kid in me
I wasn't even a kid when I was a kid! On the flip side I can't deny that this is a brilliantly done Disney classic.
The animation mixed with live action sequences thrilled audiences at the time, where else could you see Dick Van Dyke dancing with animated penguins and Julie Andres riding carousel ponies through the country side.
For me it was Julie Andrews that makes this movie so special, that's cause she's got the magic