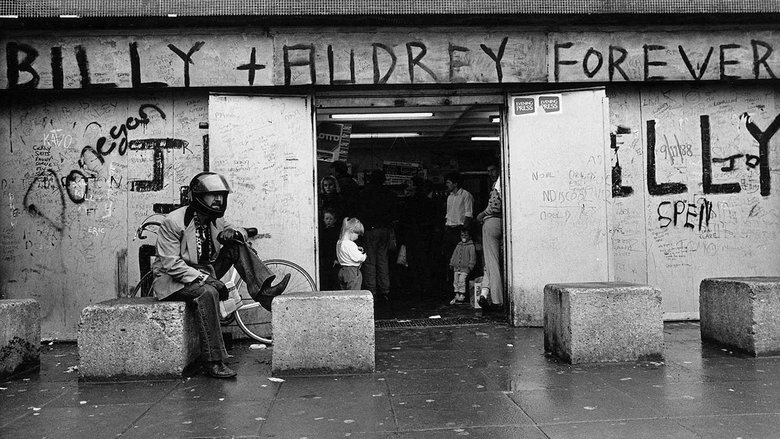 in
THE COMMITMENTS
Dazzling entertainment from opening to closing credits, 1991's
The Commitments
not only takes a classic show business story and delightfully turns it on its ear, but earns its cinematic credentials by setting the story on foreign soil and providing a story rich with something you don't find in a lot of musicals...stark, in-your-face-realism.
The setting is contemporary Dublin where we meet an unemployed, aspiring music impressario named Jimmy Rabbitte who decides to put together a band but has a very specific vision for the band that we really don't expect from a young Irishman. Jimmy has decided that the secret to his band is the Motown sound...James Brown, Wilson Pickett, Percy Sledge, Martha Reeves and the Vandellas, etc. Starting with nothing but his vision, Jimmy places an ad in a local paper and holds auditions for the band from his home and as hopefuls arrive, before they even perform, the only thing Jimmy wants to know is who their musical influences are, if they name anyone Caucasian, he slams the door in their face. Once he has found the exact combination of musicians he wants, some completely by accident, he goes about making his vision a reality and finds the road is not an easy one, but Jimmy knows this well-traveled road and never takes his eye off the prize...the first Irish soul band.
This film, is more than anything, a testament to the genius that is director Alan Parker, no stranger to directing musicals (
Fame
,
Evita
) bringing what he learned in the mounting of those films and putting a fresh and delicious gloss that thoroughly entertains without ever leaving the realm of reality. Except for one brief scene on a subway train, there is no random bursting into song and dance on crowded streets here...this is a story of a man with a serious vision about the kind of band he wants and also keenly aware of the delicate egos of musicians and knows exactly how to deal with them. As an outsider looking in on this story, we think our chains are being yanked when Jimmy's vision is presented, but we realize he is dead serious when we see him sit some of the band members down and have them watch a video of James Brown and when we see the confused looks on the band members' faces, we know we are not heading into your typical backstage musical.
Parker and screenwriter Dick Clement (based on a novel by Roddy Doyle) have created a story rich with characters that are nothing like what we expect from the premise. I love that the lead singer Jimmy hires is an overweight, sexist pig who can't eat a pastry without getting it all over his face. I love that the only band member who understands Jimmy's vision from jump is a trumpet player old enough to be his father who is instantly made a member of the band when he brags about jamming with BB King. I loved that the guy who Jimmy originally hired to be security eventually ends up being his drummer. But what I loved most about this story is that this band, as terrific as they are, do not become an instant success and their debut gig has more than its share of hiccups, as does their second...and third.
In addition to Parker's sparkling direction, credit must be given to Wilson Pickett for his sensational musical arrangements of the Motown classics recreated here, which never attempt to duplicate the original recordings but completely respect this one of a kind musical sound that reinvented music in the late 50's and early 60's and watching a bunch of white Irish guys doing it, just adds to this story's entertainment. The film also features terrific art direction, sound mixing (obviously) and Oscar-nominated film editing.
Parker wisely chose not to populate the film with a lot of stars, utilizing a hand-picked cast who serve the story, even if complete attention is required due to the heavy Irish brogues and slang employed, but attention is rewarded in spades here. There is standout work from Robert Arkins as Jimmy, Andrew Strong as the slovenly lead singer, and Johnny Murphy as the veteran trumpet player. Mention should also be made of Colm Feore, the biggest "name" in the cast, playing Jimmy's dad who thinks Elvis is God. A one-of-a-kind movie experience that will have you tapping you toes and dusting off your Motown collection.