in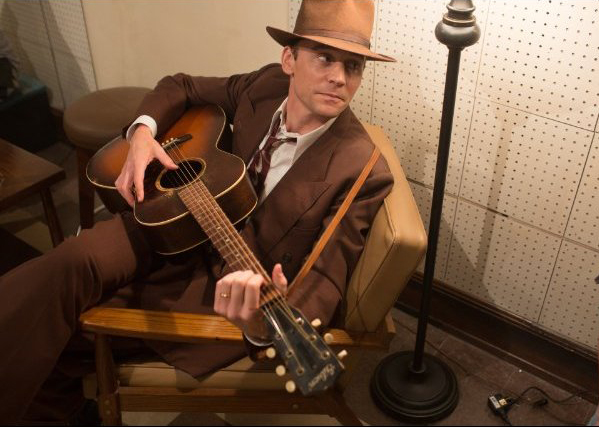 I Saw the Light
(2015)
Director: Marc Abraham
Writers: Marc Abraham, Colin Escott(book)
Cast: Tom Hiddleston, Elizabeth Olsen, Maddie Hasson
Genre: Biography, Drama, Music

The life and times of country western singer Hank Williams. Who in his short turbulent life wrote some of the greatest country western songs ever recorded. He died at age 29.

I'll keep this short because this movie isn't worth the time to write a long review. I'm not a fan of country western music but I'm a fan of well made bio pics...including Walk the Line (2005) a fine bio pic about Johnny Cash.

Here director Marc Abraham takes an amazing true story of Hank Williams, a talented and self destructive man, and makes a snooze fest movie!

I think what went wrong is that the director tried to include too many scenes from the novel and so had to edit them down to their bare bones, to fit into a 2 hour movie.

Scenes start, without ending. There's no completion of many of the scenes. It's like the scenes fruition is missing. Scenes start out interesting, but in a flash it's months latter and we wondered what happened in the last scene...and the director doesn't bother to give the viewer a clue that time has past either.

What appears on the screen is just images without much of a story or emotional impact. Not a well made movie and that's too bad as it seemed like it had potential.