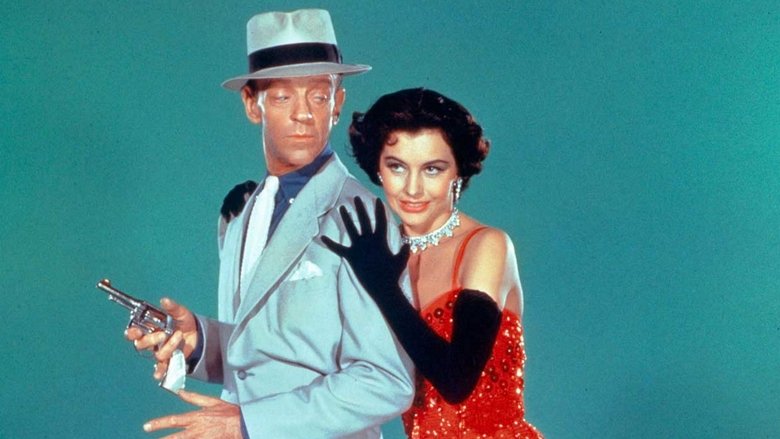 in
The Band Wagon
(Vincente Minnelli, 1953)
Director
: Vincente Minnelli
Cast
: Fred Astaire, Cyd Charisse, Oscar Levant
Genre
: Musical, Comedy, Romance
When I first got into watching 'old' movies, it was the early musicals that I watched. Its been awhile since I've seen a musical and even longer since I seen
The Band Wagon
. So It was nice to revisit this.
I know classic musicals aren't popular around here and that's a loss, because musicals are an art form onto themselves. They can't be compared to serious dramas, as that's not the avenue they peruse. They seek to wow and entertain, through dance and song.
As soon as the title credits rolled in
The Band Wagon
and I seen that top hat, cane and white gloves, I knew what that meant! I got a big kick out of it when those accouterments were being auctioned as belonging to a 'once famous' but forgotten hoofer, played by Fred Astaire. Oh, the irony!....I loved the fictitious film reference of
Swinging Down to Panama,
which is a nod to the first film Fred Astaire and Ginger Rogers ever made together,
Flying Down to Rio
. The film that made him a star. Fred is the greatest dancer to ever grace the movie screen. His early 1930s and 1940s films are the stuff of legends.
I will say the story line of the movie wasn't that engaging. I didn't sense any chemistry with Fred and Cyd Charisse. I didn't buy into their romance. She's lovely to look at and one of the great female dancers, but Cyd Charisse really didn't have a strong screen presences in this film. She was much better in the musical,
Silk Stockings
(1957).
Musicals are about the
'numbers'.
And I loved the night dance in the park.
Louisiana Hayride
was a splashy fun number belted out by stage great Nanette Fabray
...
And the
Triplet
number was one of funniest routines ever put to music.
But the creme de la creme
,
was the sublime
Girl Hunt
number
.
That was sheer genius! The dance was done in a modern Bob Fosse style and very different than the traditional soft shoe and ballroom dancing that was done in the rest of the film. Director Vincent Minnelli's auteur stamp is all over the set design and costumes of this musical number. The
Girl Hunt
number makes this movie! But so do many of the other fine music numbers.
.