in
25. Ex Machina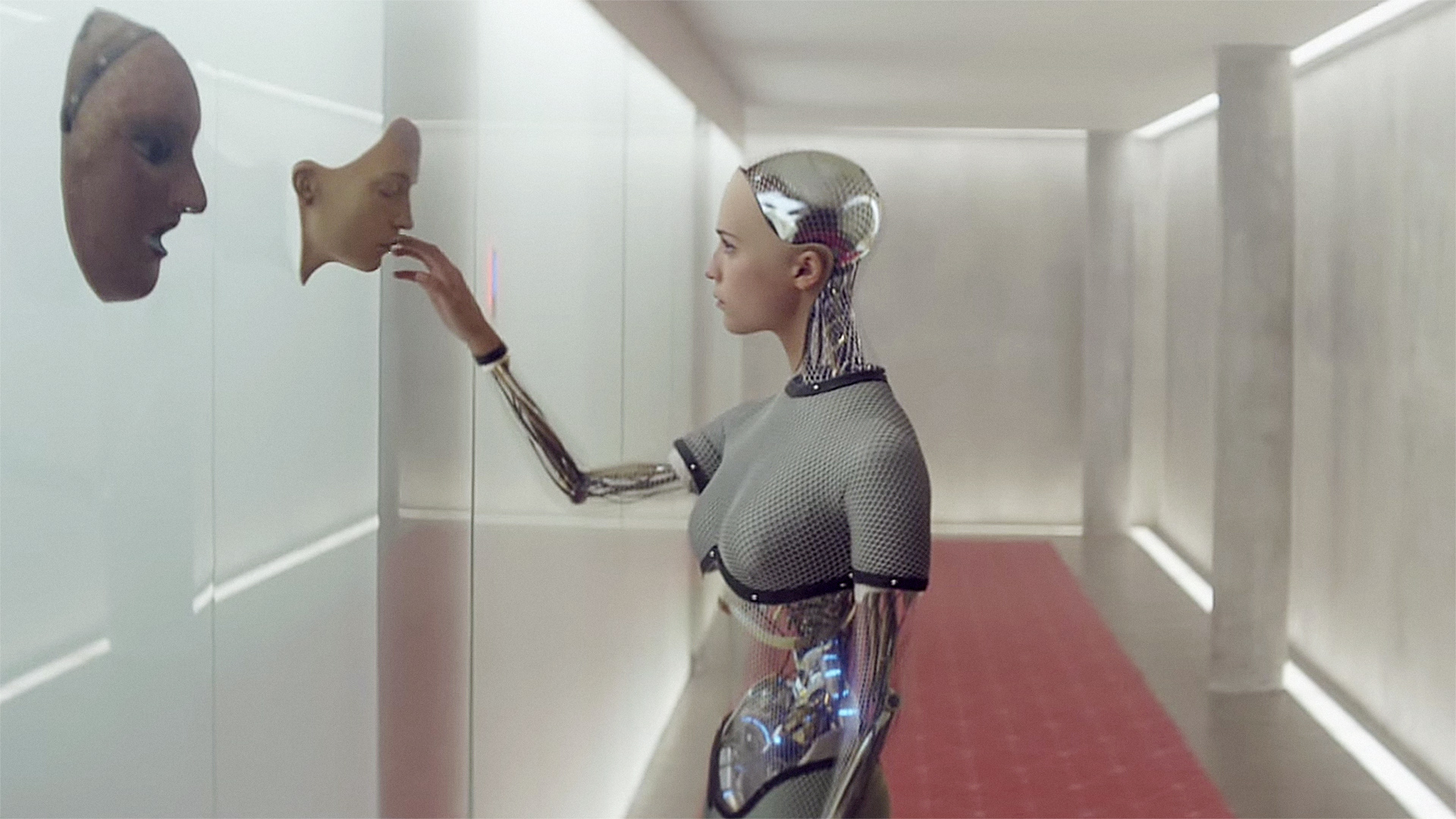 Kicking off the top 25 is one of the most interesting and unique (and visually stunning) science fiction films to come out in a long time. Ex Machina is a deep engaging study into several interesting ideas about what the difference between human intelligence and artificial intelligence, about what the nature of love is (and by extension sexuality). It's hard science fiction as the genre was intended to be, a speculative thesis about the world. 'The real world, but what if--' Is the basis for the hard science fiction genre, and this film is exactly that, and does so incredibly well.
Ex Machina follows the story of a guy named Caleb (Domhnall Gleeson), a programmer for a big tech company, wins a contest allowing him to spend a week at the private estate of the genius CEO of the company, Nathan (Oscar Isaac). Upon arrival, Caleb discovers that he is going to be used as the human component of the Turing test to determine the intellectual and cognitive capabilities of a beautiful android named Ava, who turns out to be much more deceptive and self aware than previously imagined.
Oscar Isaac is incredible as the eccentric mad genius CEO character in this film, and it never ceases to amaze me how different he can be in each of his roles, he has great range (this one be the last film with him in it on my list). Domhnall Gleeson is very good as well and Alicia Vikander is probably the highlight of the entire film as the alluring and deceiving AI, Ava. This all plays well into an incredibly smart and well written script (which was nominated for an oscar).
The film's cinematography was incredible visually striking and I remember it really sticking out just how amazing the film looked. Of course, it's impossible to talk about the films visuals without getting into the look of Ava, whose design and vfx are possibly one of my favorite effects in any film, and it's no doubt that they were deserving of the oscar for visual effects the film received. The design of the estate (really it was more like a compound) was also very well-done and added to the film.