in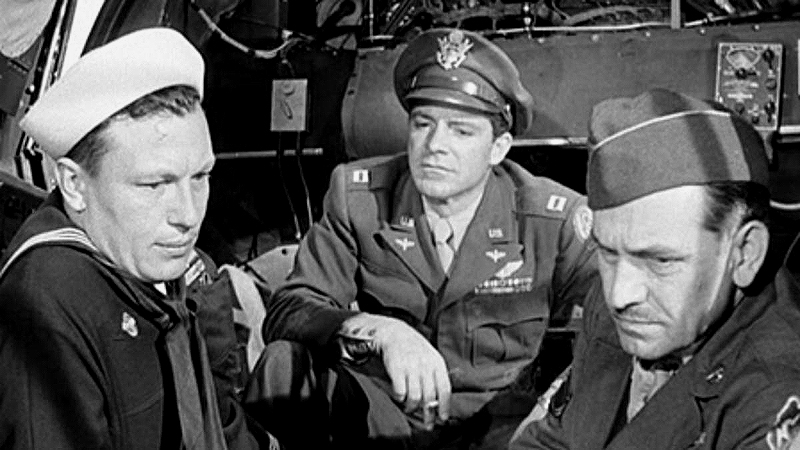 The Best Years of Our Lives
(William Wyler 1946)
Director
: William Wyler
Writers:
Robert E. Sherwood(screen play), MacKinlay Kantor(novel)
Cast:
Fredric March, Dana Andrews, Myrna Loy, Teresa Wright,
Genre:
Drama, Romance, War
About
: After World War II has ended, three American Veterans return home to their small town where they discover that while they were off fighting the people at home have also been change by the war.
Review:
Damn impressive movie! I'd seen it before and knew I liked it but after a second watch, I realized just how well made and intelligent this film is.
A film like this that covers the lives of three returning soldiers could have easily became cliche and overly dramatic...this movie never does that. The characters and the dialogue and the scenes, are all well grounded in reality. We hear about
Italian neorealism
films, this American film from 1946 is 'new realism'.
I was most impressed with the way the film handles real situations that returning WWII soldiers faced...as they tried to find jobs that the war hadn't trained them for...and dealt with dissolving relationships...and alcoholism and
Post Traumatic Stress Disorder
.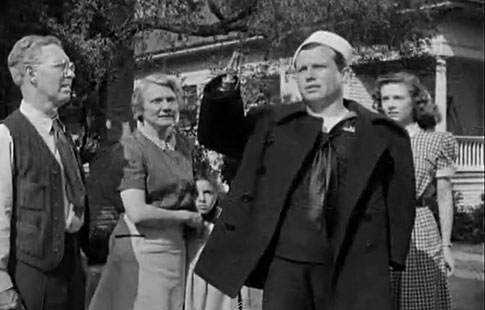 Most memorable is Homer (Harold Russell) the Navy sailor who lost his hand and returned home with hooks. You might think that's an actor with prop hooks, nope...Harold Russell was not an actor but a Paratrooper who lost his hands during an explosion. This non-actor, gave one of the best performances in the movie and that's saying a lot because all of the main cast stood out as exceptional.
I could go on and on but I will end this by saying: I truly enjoyed watching
The Best Years of Our Lives,
it's a classic who's message is still as relevant today as it was when the film was made.