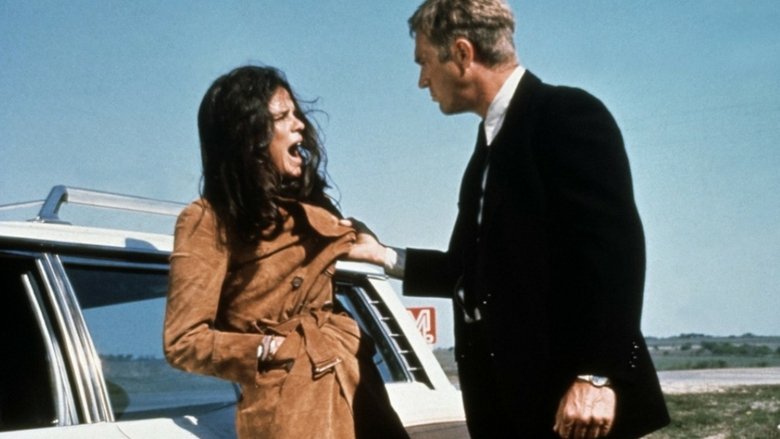 in
The Getaway
(1972)
Director: Sam Peckinpah
Writers: Walter Hill(screenplay), Jim Thompson(novel)
Cast: Steve McQueen, Ali MacGraw, Sally Struthers, Ben Johnson
Genre: Action, Crime, Thriller
Length: 2hours 2minutes
An ex-con who's fresh out of prison, Doc McCoy (Steve McQueen) is 'asked' to pull a bank robbery by a corrupt Sheriff in exchange for paroling Doc from prison. After the heist goes bad the robbers go their separate ways. Doc teams up with his loyal wife (Ali MacGraw), and they go on the lamb from both the law and the corrupt Sheriff and his syndicate friends that planned the robbery.
This is a pretty wild movie for the time! It reminded me of an early version of
Pulp Fiction
, in that it has a sleazy, yet fun feel to it. Some of the scenes seemed almost like a cheesy, 70s porn movie
Though nothing naughty actually happens, but it sure is eluded too. Some of the scenes with Sally Struthers doing things with the barrel of the gun and a spare rib, was pretty darn weird. But this is a PG movie so it's all done suggestively.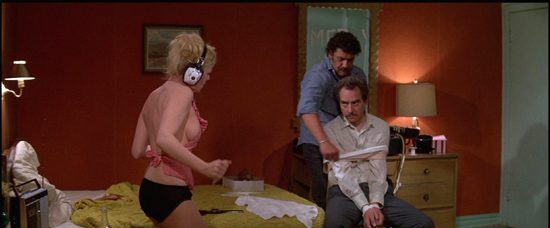 The Getaway
spawned a number of similar, male-female criminals, on the run type movies:
Dirty Mary Crazy Larry
(1974),
Thunderbolt and Lightfoot
(1974) to name a few. This was one of the first and certainly stands out by itself as being original.
Steve McQueen
was the ultimate bad boy in the late 60s-70s and here he's bad to the bone. This is a quintessential role for Steve and one that he would play over and over again. McQueen has prescience, you know when he's on the screen...Usually he doesn't say much, he doesn't need to. If you've never seen him in action this is a good film to start with.
Ali MacGraw
...has got to be the world's worst actress. She blows every time I've seen her and here, in
The Getaway
, is no exception. She just plain can't act. Strangely enough her flatly delivered lines adds to the oddly camp feeling of the movie.
On the other hand a scantly clad Sally Struthers is like a roman candle, lighting up each scene she's in. She's deliciously colorful as the bored girlfriend of a veterinarian who's been kidnapped by one of the robbers.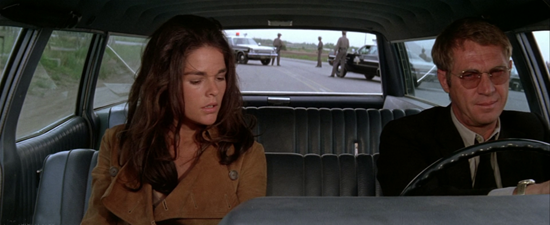 The
Getaway
is a little known gem of pseudo kink and showy violence with an all out anarchistic flair.