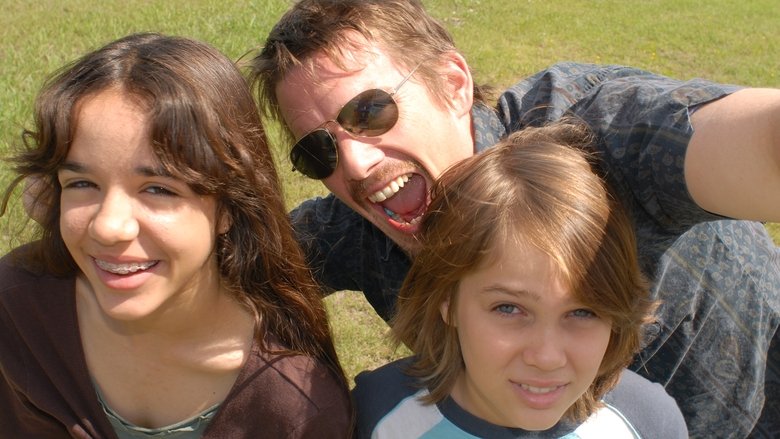 in
Boyhood
(2014)
Director: Richard Linklater
Writer: Richard Linklater
Cast: Ellar Coltrane, Patricia Arquette, Ethan Hawke, Lorelei Linklater
Genre: Drama
"
Look at the stars...Look how they shine for you...And everything you do...
"
Boyhood
is an innovative film that was impressively shot over a 12 year span, using all the same actors. The child actors grow before our eyes becoming young adults. While the adult actors not only grow older but grow wiser, as they travel down life's road.
We follow Mason (Ellar Coltrane) from his childhood and through his teenage years, finally ending as he enters college. Tommy (Ethan Hawke) and (Mom) Patricia Arquette are Mason's parents who are there for the journey, making mistakes as they learn and growing older. The director's daughter plays Mason's older sister Samantha (Lorelei Linklater). Samantha too grows from an impish, precocious kid to a serious and quieter young adult.
At 2 hours, 45 minutes this is a long film...but I never lost interest. From the opening scenes to the ending, the film captivated me and held my attention fast. It was like watching someone's life, by remote. The sheer magic of that experience makes this film worth watching.
Some say there was no plot, no action, no real story. They say it was just a bunch of filmed sequences in the life of a small boy as he grew...
Boyhood
is not a feel good Hollywood block buster movie. Instead it's a shining example of what an Indie film maker can achieve in the art of cinema.
For those who think
Boyhood
is just a collection of arbitrary moments with no story. I say those moments are the story. Those moments are what life is about....
Mason "
Did you see how people always say
seize the moment"?
I tend to think that is backwards. The moment captures us
."
Indeed the moments of
Boyhood
captured me.