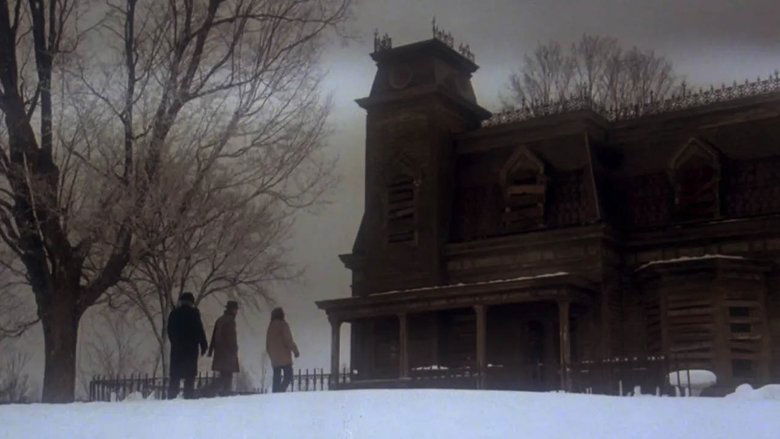 in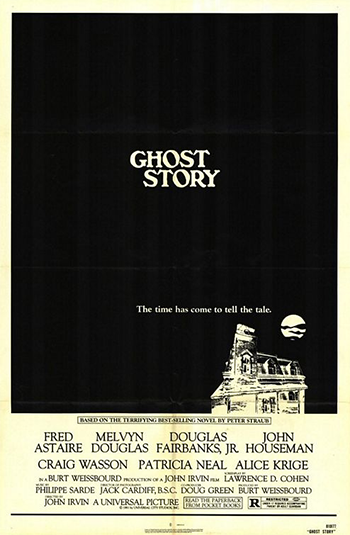 "The time has come to tell the tale."
Somewhere along the line, in America, we've collectively decided that the time to tell ghost stories is in October. Personally, I've always been a fan of the winter ghost tale (a la Dickens) and particularly a fan of ghost tales around the yule log. There's something about the chilled quiet darkness of winter that enhances the whole experience.
Ghost Story is a winter's tale that's based (sometimes loosely) on Peter Straub's novel of the same name. In brief, it's a tale of vengeance and of being haunted (quite literally) by one's past.
In the tradition of Henry James, a group of successful life long friends meet on a regular basis to tell one another midnight tales. As the plot progresses, it becomes clear that they actually share a life event that out-horrors any story they could possibly tell.
As par for the course for this thread, I'll leave the plot points for you to discover. Suffice it to say, if you like my picks so far you'll like this one too. It's creepy, atmospheric, dark and spins a pretty decent yarn. Of course, the cast is outstanding, as is the score so it's easy to overlook the cons which include some early 80's special effects and a plot that some will find simple to decipher.
The Trailer: