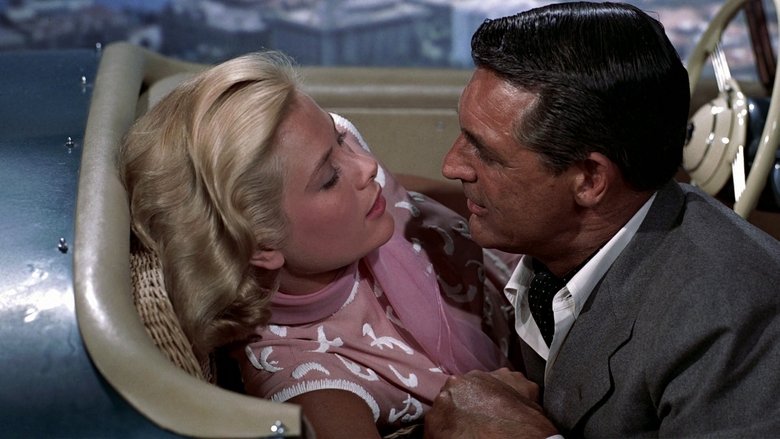 in
To Catch a Thief
Released in 1955, Alfred Hitchcock's
To Catch a Thief,
stars Cary Grant as a retired jewel thief nicknamed 'The Cat' and Grace Kelly, the elegant daughter of a millionaire widow. Predominantly filmed in the alluring surroundings of the French Riviera,
To Catch a Thief
is a charming almost romantic thriller from the master of suspense.
John Robie (Grant) is enjoying life in Nice, when rather abruptly, his peace is interrupted by the police, after some well-executed jewel robberies nearby. Determined to evade questioning and prove his innocence, he flees. With Robie seemingly the only man capable of such professional-like robberies, he plans to catch the imitator himself. This is where we meet Frances Stevens (Grace Kelly), currently in the area with her mother Jessie and both coincidentally, owners of expensive jewels. Knowing John's past and with his hard-to-get act seemingly working, Frances take a fancy to him. However when her jewels go missing, she feels conned and has the police alerted once again. With the all familiar man on the run theme from the director, can John catch the culprit before the police catch him? With roof-topclashes, a bitter love flame and a testy relationship with his old ex-con 'friends', it's up to John to solve the mystery and reclaim his most prized jewel, Frances.
Whilst not the most powerful of Hitchcock films,
To Catch a Thief
is a fun,riveting, piece of cinema. The pacing is effortless and containing such witty dialogue, it could easily pass as a James Bond film. With Oscar-winning cinematography and superb chemistry from Grant and Kelly, this is a glamorously slick and entertaining adventure.
+