Spam my WAR Countdown ballot!
War movies needed now!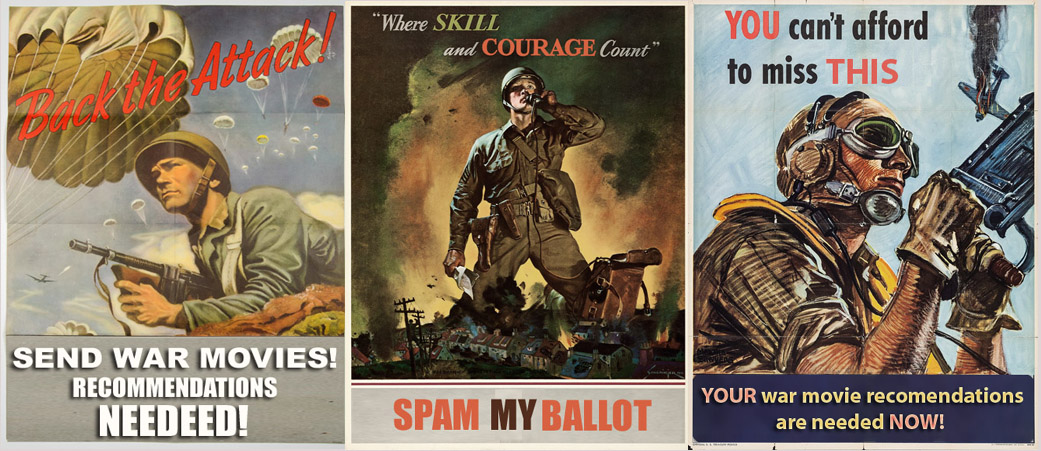 I'm looking for some great war movie recommendations
.
If I like them enough they will make my ballot.
If it's on your ballot and mine, then the movie has a better chance of making the final countdown!
I'm planning on watching a boat load of war movies in prep for the countdown. When I watch one I'll post my thoughts so you can see what I thought of it.
So spam bombs away...

Hit me up with some good war films!