Over in the
When will Blu-Ray completely take over?
(which has some good observations, by the by) thread, I joked that the increase in legal movie streaming might lead to increasingly elaborate collector's editions to entice die-hards to keep buying physical copies. My joking example was selling the
Back to the Future
box set with a working hoverboard.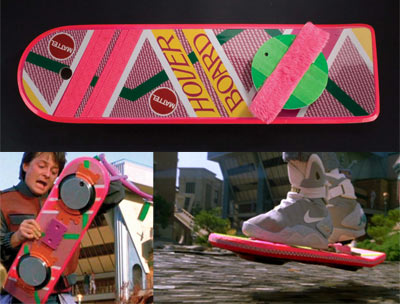 Imagine this just sitting on a shelf at Best Buy. Now go change your shorts.
This notion struck me was a pretty decent thread idea: what over-the-top collector's edition would you like to see? Both plausible and implausible are acceptable.
Other than the hoverboard (shut up, I don't care if it's pink!), I'd like to see an ultimate edition of
Pulp Fiction
that's rigged up to look like a briefcase, complete with a golden light that comes on whenever you open it.
Wig not included.
Or how about an actual sled with a special edition of
Citizen Kane
?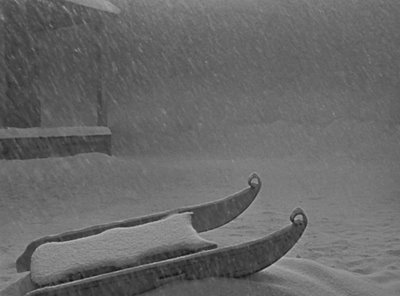 All Charles Foster Kane needed to be happy. Also, a hill.
What ridiculous ultimate edition DVDs or Blu-Rays would you like to see?