The Toy
Despite the presence of Richard Pryor in the starring role and veteran Richard Donner in the director's chair,
The Toy
is an exhausting and not very comedy that never works the way it should and isn't really worthy of the firestorm of controversy it caused during its 1982 release.
This Americanized version of a French film called
Le Jouet
, is the story of a multi-millionaire named US Bates (Jackie Gleason) who gets custody of his son one week out of the year and pays an unemployed writer (guess who) $10,000 to be a "toy" for his spoiled brat of a son for the week.
This adaption of
Le Jouet
by Carol Sobieski (
Fried Green Tomatoes
) has clearly been molded to fit the talents of Pryor. However, a lot of tension aroused by this film at the time was because the story appeared to be racist and that Pryor's character was essentially a 20th century slave. An argument for this could be raised, but a second look at this film after almost 40 years begs to differ for this reviewer.
First of all, Pryor's character, Jack Brown, is paid $10,000 for his services, which can hardly be considered slave wages. The man is not forced into this, it's not like he's being blackmailed. He needs the money to keep his home from being sold. He could have said no and the circumstances of this job only come about because this US Bates is a terrible parent paying someone to parent for him. Admittedly, the fact that Jack Brown is delivered to the boy in a wooden box seemed a little offensive, but hardly grounds for calling the entire film racist. If the Jack Brown character had been white, no one would have cared about how he was being treated and if this film was truly racist, Pryor wouldn't have agreed to do it, which does allow Jack to get the best of US Bates before the credits roll.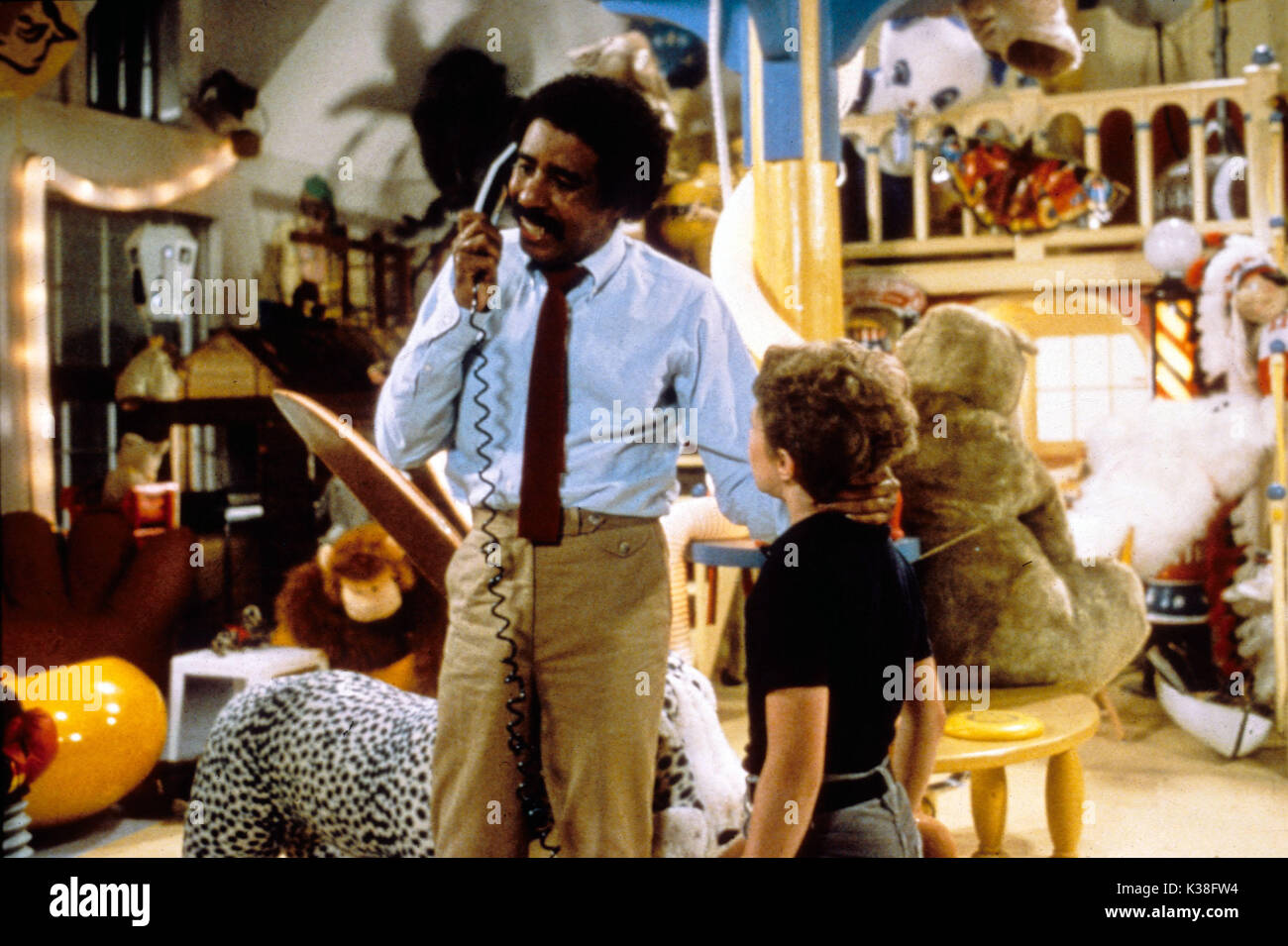 The main problem with the film, shockingly, is that it's one of Pryor's least funny performances , despite a lot of the Jerry-Lewis-type physical comedy required. A school of thought is that his performance might have something to do with his lack of appeal for the material, but whatever it is, he's just not funny. On the other hand, Jackie Gleason's performance as US Bates is nothing short of superb as is the star-making turn by Scott Schwartz as his son, despite the fact that they did not get along at all during production. Also loved Teresa Ganzel as US' buxom and not as dumb as she appears bride. Donner's attention to production values is first rate, especially the detail put into the Bates mansion, but the film really isn't that funny, racist or not.
Last edited by Gideon58; 07-13-21 at

09:56 PM

.