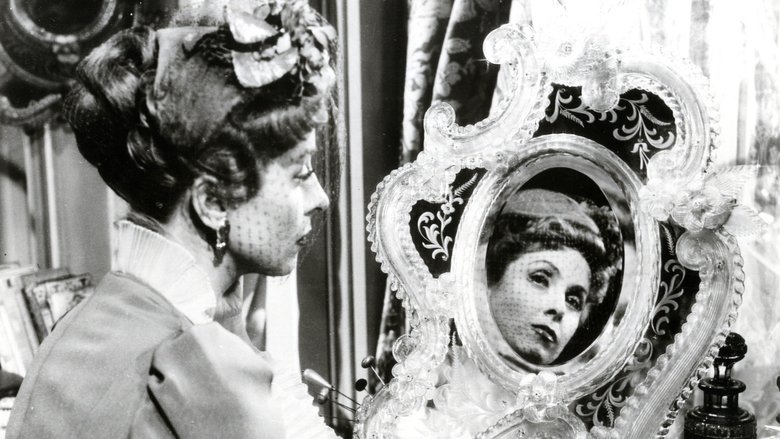 in
The Earrings of Madame De... (Max Ophüls 1953)


Director
: Max Ophüls
Writers
: Marcel Achard, Max Ophüls & Annette Wademan (screenplay) Louise de Vilmorin (novel)
Cast
: Charles Boyer, Danielle Darrieux, Vittorio De Sica
Language
: French
"When an aristocratic woman known only as "Madame de . . ." sells a pair of earrings given to her by her husband in order to pay some debts, she sets off a chain reaction of financial and carnal consequences that can end only in despair."

I really enjoyed the grandeur of this period piece melodrama.
At the start of the film, when we're introduced to Madame De...she's in her boudoir choosing what to wear to that night's festivities. When she opens her closet it's full of ornate shelves that go right up to the ceiling. I love that scene because it visually defines in a personal way, the type of luxurious life that Madame De lives.
Much of the film is composed of these wonderfully elaborate sets and costumes...and is coupled with creative tracking shots and selective lighting that gives the film a deep richness. I just have to say wow to all that and especially to the gown she wears to the last ball. I would loved to seen that in color, I bet it was red.
Danielle Darrieux who played Madame De...gave a wonderful portrayal. She reminded me a bit of Luise Rainer in
The Great Ziegfeld
. She had the perfect combination of frivolousness & self indulgence and driven by the boredom of excessive wealth and status.
And hey, it's the director of my new favorite foreign language film
Bicycle Thieves
...Vittorio De Sica. And a shout out to Charles Boyer who I've of course seen before.
So good film I liked it, except for the duel at the very end. I would've ended the film on a lighter note by having Charles Boyer getting rid of those pesky earrings once and for all by giving them to someone who would never ever part with them.....the nanny.