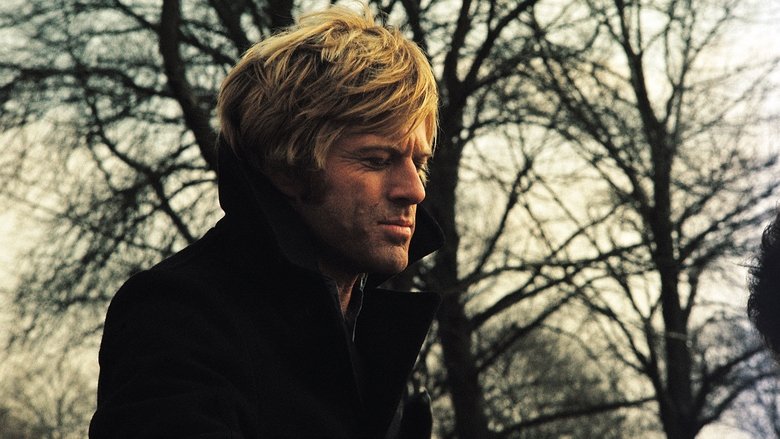 in
Three Days of the Condor (1975)


Director
: Sydney Pollack
Writers
: Lorenzo Semple Jr (screenplay), James Grady (novel)
Cast
: Robert Redford, Faye Dunaway, Cliff Robertson
Genre
: Mystery, Thriller
"A bookish CIA researcher finds all his co-workers dead, and must outwit those responsible until he figures out who he can really trust."

Now, that's a cool movie poster! But I'm not sure if Robert Redford was cool enough to play the lead. Sorry, but it's true!
While he did fit the role of a
bookish, paper pusher
CIA employee who's thrust into the world of high espionage...he was lack luster in the film, which then didn't really draw me into the world of clandestine CIA activities. His best roles are the intellectual ones like
All The President's Men (1976)
The script could have gone several different ways with the story:
It could have been a
thrill-a-minute
action flick...I don't usually like those but I could see it working with this story premise.
Or the premise could have been deeply complicated involving decoding and fact finding with little action, but lots of high brow stuff. That would have suited Redford well.
My favorite would have had Robert Redford being more of a frightened and inept agent, who only survives by the seat of his pants and by sheer luck. That would lend itself to some dark comedy.
Sorry to fans of Redford, but IMO he lacks the screen presences of say Dustin Hoffman or Al Pacino. And so for me couldn't carry the film....and so I was never 'in' the story, I just merely watched the movie.
I'm not a big fan of Faye Dunaway in this either, come to think of it, she's as lack luster as Redford. I guess they make a good pair.
However....this was still a fun and entertaining movie.