50. The Inauguration of the Pleasure Dome
Kenneth Anger / 1954
Anger is a truly unique figure in the history of cinema. He quite possibly invented the music video, though no music video was ever quite as daring as his films. He created bizarre and intriguing imagery, he took risks with his films both artistic and literally as he may have been the first person to release a film with dudes doing gay sh*t in it.
49. Unofficial Reality
Vince Collins / 2005
I put two Vince Collins films on this list, but they couldn't have a bigger gap in art style difference. This one is one of Vince Collins' late career "f*ck around with some sh*tty computer animation" phase films, I guess early-late career phase as he is stilling doing this stupid stuff.
48. Red Hot Riding Hood
Tex Avery / 1943
This mf wolf finna get cancelled.
47. The Band Concert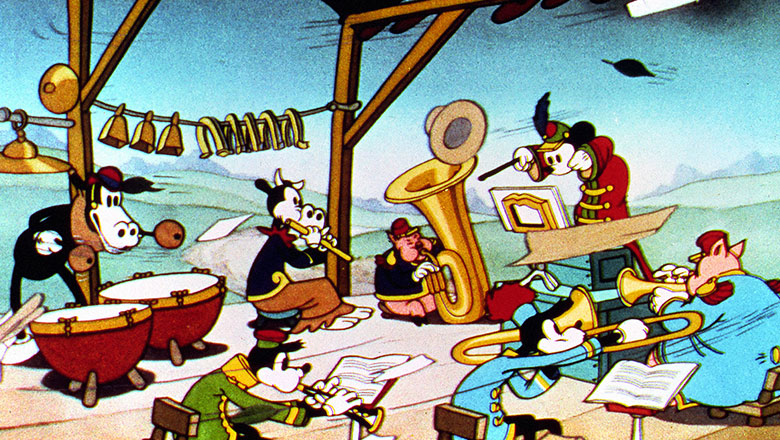 Wilfred Jackson / 1935
I used to think Mickey Mouse sucked cause he was overexposed and got the crappy modernized treatments over and over again, but back in the day, Mickey was actually in good cartoons.
46. what's Opera, Doc?
Chuck Jones / 1957
I just really love golden age cartoons. So much creativity. There's a level of care and effort put into entertainment geared towards children that eroded as art died and algorithms took over.