in
After winning an Oscar for her film debut in
Mary Poppins
, most thought Julie Andrews had nowhere to go but down, but Andrews proved them wrong with her enchanting lead performance in
The Sound of Music
, the 1965 Oscar winner for Best Picture, based on the final Broadway musical written by Rodgers and Hammerstein.
Director Robert Wise won an Oscar for his beautiful expansion of the stage musical, a fact based story of a young woman named Maria, contemplating life as a nun, who is sent from the convent to the home of a widowed former naval captain in order to be governess to his seven children.
Andrews is absolutely magical in the starring role, a performance which earned her a second consecutive Best Actress nomination (this time losing to Julie Christie for
Darling
), from her iconic performance of the title song, being goosed by a pine cone during her first dinner with the von Trapp family, berating the Captain for ignoring his children, or helping the Captain escape from his new appointment in Hitler's Third Reich, Andrews is captivating and her rich, clear soprano is absolutely breathtaking.
Christopher Plummer is all stone-faced authority as Captain von Trapp, a lonely widower who finds love and music a part of his life again through the slow burn of his relationship with Maria and her connection to his children. The chemistry between Andrews and Plummer is strong and you will find yourself rooting for them to be together from the moment they meet. Andrews and Plummer attempted to recreate said chemistry several decades later in a television remake of
On Golden Pond
, but failed to do so.
Richard Haydn scores as Max Detweiler, the Captain's friend with mixed allegiances and there is a deliciously bitchy performance from the fabulous Eleanor Parker as the Baronness Schraeder, a wealthy dowager who tries to come between the Captain and Maria.
The classic score, in addition to the title tune, includes "Do-Re-Mi", "Maria", "The Lonely Goatherd", "Climb Every Mountain", "My Favorite Things", "Sixteen Going on Seventeen" and two songs written especially for the movie by Richard Rodgers, "I Have Confidence" and "Something Good".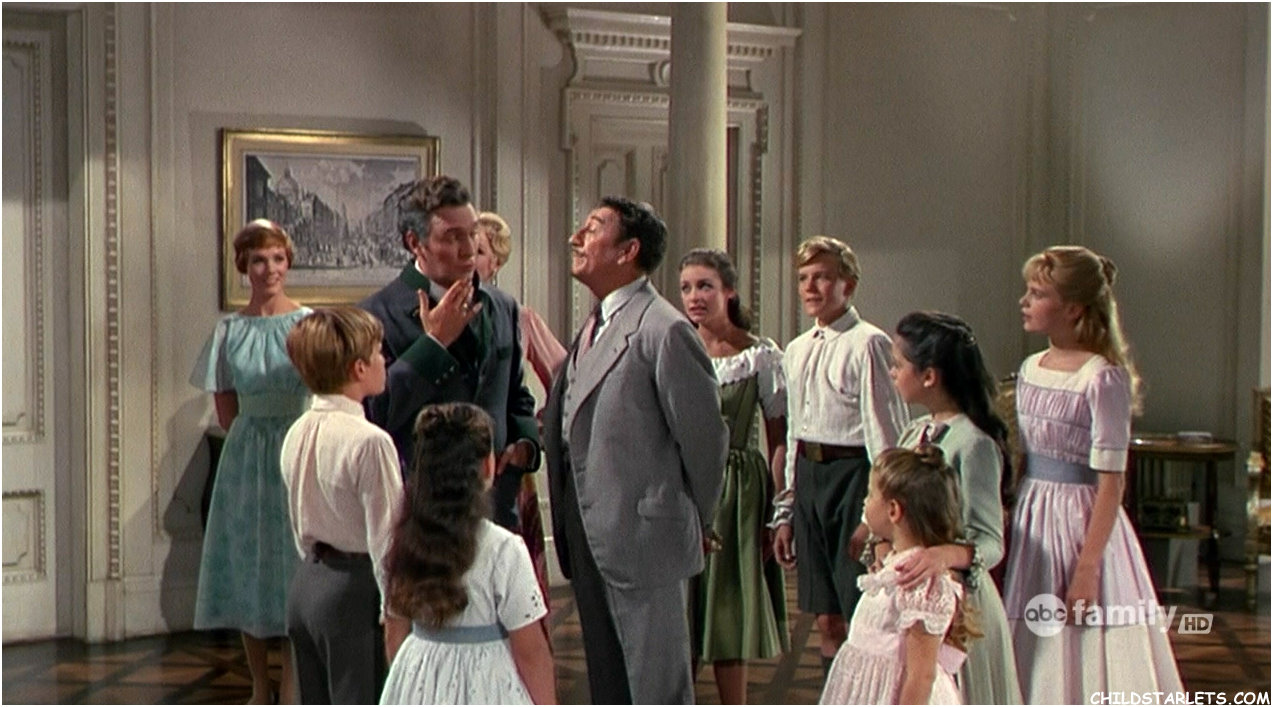 Gorgeous Austrian location photography is the icing on the cake of this classic family musical that was the number one musical money maker at the office for decades until the release of
Grease
. Family entertainment at its zenith, pure and simple. The film was remade for television in 2013, a review of which will follow this one.