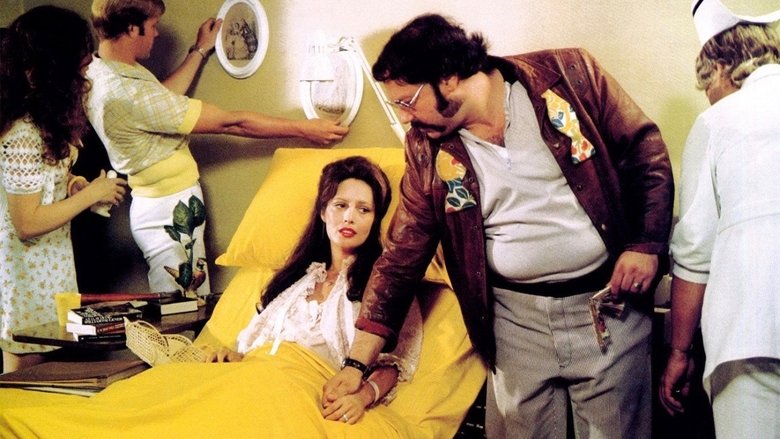 in
Robert Altman, a director whose unconventional cinematic eye produced mixed results, a very selective cult following, and various degrees of box office success, reached his zenith as a director for me with
Nashville
, the lavish, 1975 all-star classic that combines an almost documentary-like look at the machinations behind the birthplace of country music with effective jabs at politics and the mercilessness of the media.
As he always did, Altman paints his story on an extremely huge canvas but somehow managing to present a surprisingly balanced look at 24 different major characters, framed against the preparations of a musical rally for a political candidate.
Altman made some bold casting choices here that really paid off, particularly the late Henry Gibson as country music icon Haven Hamilton. The former ROWAN AND MARTIN'S LAUGH-IN regular commanded the screen here, in an Oscar worthy performance as the country legend who neglects his family, runs his music organization with an iron fist and is quietly considering running for political office. Gibson gets solid support from Barbara Baxley as his devoted wife, who sometimes doesn't know how neglected she really is. Ronee Blakely got the role of her brief career here as Barbara Jean (who looked like and seemed to be based on Loretta Lynn), a tempermental and overly emotional singer who REALLY needs a vacation and is intensely pampered by her husband/manager (Allen Garfield). Blakely received an Oscar nomination for her performance here. Karen Black plays Barbara Jean's number one rival, Connie White (clearly patterned after Dolly Parton). Keith Carradine plays a boozing womanizing singer who finds himself at the apex of a romantic quadrangle that provides one of the most entertaining scenes in the film where Carradine is onstage singing a song in a club and has four different women in the audience thinking he is singing especially to her...just fabulous. The song Carradine sings in that scene, "I'm Easy" was written by him and won him the Oscar for Best Song that year.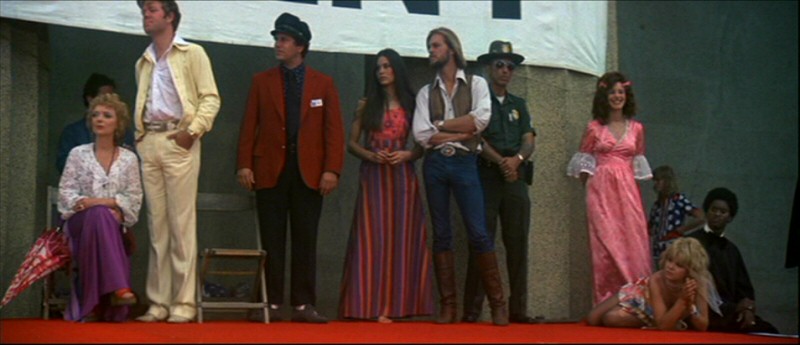 Lily Tomlin received an Oscar nomination for her performance as one of the women involved in that scene, a Nashville housewife and mother of a mentally challenged child. There are also standout turns from Ned Beatty as Tomlin's husband, Gwen Welles as a would-be country singer in denial about the fact that she can't sing, and especially Barbara Harris, as a would be singer who can, who figures prominently into the film's shocking finale.
Altman's improvisatory style of directing never worked to better advantage and made a richly complex film of depth and substance that slightly haunts by the time the finale rolls around.