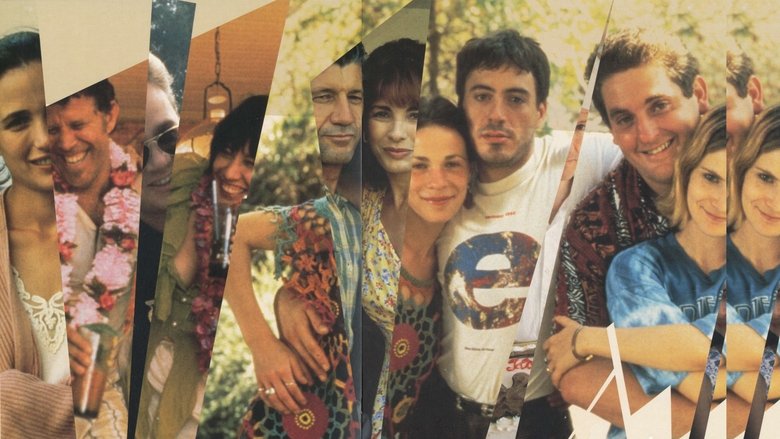 \
in
Short Cuts
This movie was so much better than Magnolia. Magnolia bored me to death for much of its three hour running time, but Short Cuts didn't even feel like it was three hours. I really have a hard time pin-pointing the difference between the two that made one so much better than the other, but I guess the closest I can come to explaining it is that Short Cuts felt effortless in the way it entertained and connected its characters. It never tried to force anything, or do anything too wild with its characters, except when it did, it didn't dwell on it, which is what most Robert Altman films are like. Magnolia had some of that in common, but it seemed to have slightly more outlandish premises (sometimes more than slightly), yet it didn't do anything worthwhile with them. It never made me interested in it beyond when we initially meet the characters, whereas Short Cuts keeps making subtle character changes, and takes the characters and stories to new places. Also, the fact that Short Cuts directly influenced Magnolia gives Short Cuts some superiority. Overall, the casts were pretty comparable (both great). I might give the edge to Magnolia in terms of talented star power, but Short Cuts entire cast helped it have down-to-Earth feel to it, that was only present in some Magnolia cast members. This whole review has pretty much been a comparison to Magnolia, but I think that's the best way for me to explain why I liked it; by explaining why I didn't like Magnolia, and how it was different. Really good movie.
85/100
7th Robert Altman
The Long Goodbye, Images, Brewster McCloud, McCabe & Mrs. Miller, Gosford Park, California Split
5th Frances McDormand
Fargo, Moonrise Kingdom, Raising Arizona, Madagascar 3
4th Tim Robbins
Bull Durham, Anchorman, The Green Lantern
3rd Andie MacDowell
Groundhog Day, Barnyard
4th Julianne Moore
Game Change, Crazy, Stupid, Love, Magnolia
10th Robert Downey Jr.
Iron Man, Due Date, The Avengers, The Incredible Hulk, Sherlock Holmes, Bowfinger, Iron Man 2, Back to School, The Shaggy Dog
4th Lily Tomlin
All of Me, The Ant Bully, The Pink Panther 2
3rd Jack Lemmon
The Odd Couple, JFK