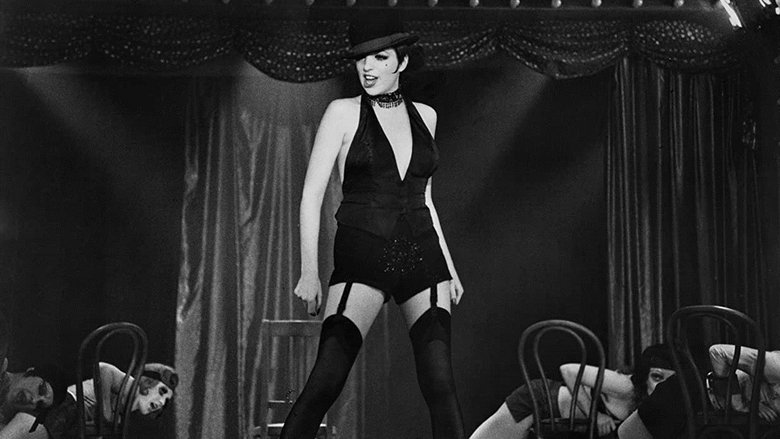 in
1973 was a very good year for legendary director/choreographer Bob Fosse. He won an Emmy for directing and choreographing the television special
Liza with a Z,
he won a Tony for directing the Broadway musical
Pippin
, and blindsided Francis Ford Coppola by winning an Oscar for Best Director for
Cabaret
, the dazzling 1972 film version, which is Fosse's re-thinking of the 1966 Broadway musical.
The stage and screen versions are quite different and as independent works, they stand on their own as outstanding achievements and it is not necessary to have seen the play to appreciate the movie. The main focal point of Fosse's re-thinking of the musical is that he wanted it to be a more "realistic" musical and therefore made sure that all of the musical numbers (with the exception of "Tomorrow Belongs to Me")all took place within the walls of the Kit Kat Club. He cut several numbers from the original score, but if you listen, some of them can be heard as background music in several scenes. Fosse's artistry as a director can be evidenced in the "Tomorrow Belongs to Me" scene...to this day, the scene gives me chills every time I watch it.
He also shifted the focus of the way the story is told...the play tells the story from the leading man's point of view, but Fosse switches the focus to the character of Sally Bowles, the brassy, sassy party girl who believes in "divine decadence' and wears bright green fingernail polish.
Fosse also takes two secondary characters from the play, who are older, and makes them young and attractive in order to make their story more youth-friendly, I imagine.
Liza Minnelli turns in a dazzling Oscar-winning performance as Sally, a gutsy, self-absorbed party girl who shows signs of vulnerability and a desperate need to be loved. Minnelli makes the most of her musical and non-musical moments in the film...her climactic confrontation with Brian (Michael York)is brilliantly performed. York is charming and sexy as Brian and Joel Grey's Oscar winning turn as the Master of Ceremonies is a delight.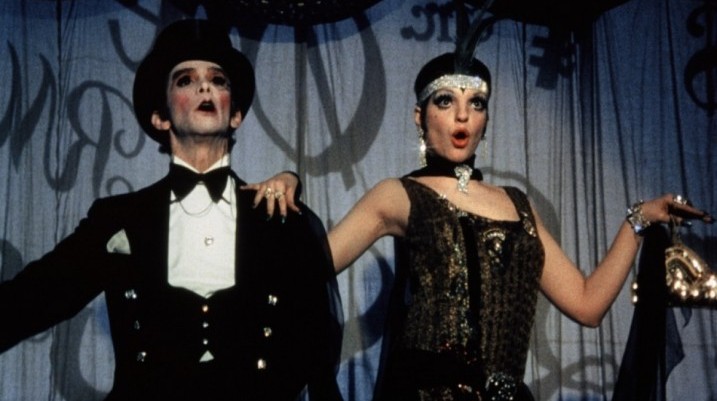 This film ruled at the '73 Oscars, winning eight awards in all (it lost Best Picture to
The Godfather
and deserved every accolade it received. A sparkling, eye-popping, thought-provoking, haunting film experience that should be savored over and over again.