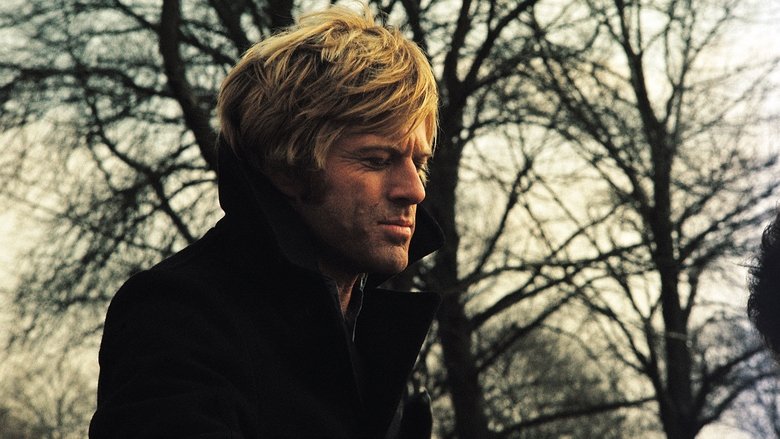 in
Year of release
1975
Directed by
Sydney Pollack
Written by
Lorenzo Semple Jr.
David Rayfiel
Starring
Robert Redford
Faye Dunaway
Max von Sydow
Cliff Robertson
Three Days of the Condor
++
A cracking good film. It's always nice when you watch a film that is able to match its thrills with some smarts. Along with it's glossy exterior and adventurous, paranoid tone a good deal of the reason it works is that it always remains worryingly plausible, especially in a world after Watergate. Indeed during shooting of the film many post-Watergate revelations came to light including illegal wiretaps, surveillance and killings motivated by political expediency.
One thing that I thought was very impressive was just how well the film had actually aged. The story and look means that it feels almost timeless, helped by the fact we could still envisage this going on today.
After an explosive opening, where Redford's character avoids being assassinted just down to the fact that he was out picking up lunch for his colleagues, he goes on the run, and the fun and intrigue never really let up until the credits have rolled. The fact that we have no real idea what is going to happen next, or even fully know all the ins and outs of the current situation, just adds to the element of fun of the whole thing. It's entertaining to feel clueless in a film of this kind.
The fact that Redford's character is neither a secret agent, nor just a guy plucked off the streets, gives it an interesting twist. We have an academic/analyst who knows how the game is played, but just doesn't know how to play it himself. While some moments you can believe he has picked up from the many stories he has read (like his clever escape from an assassin), some of it is a little far fetched when it comes to just how skilled he seemingly becomes pretty much overnight.
The Faye Dunaway character and her relationship with Redford was about the only major weak point in my eyes. The character didn't really do anything for me, and I just didn't really buy into their relationship that develops so quickly. While it does strongly hint at her loneliness, possible depression and severe self esteem issues it just didn't work for me. It just didn't feel convincing and came across as very contrived.
Max von Sydow fares much better as he turns in a very effective turn as the menacing, apparently cold hearted assassin, Joubert. However he turns out to be a bit more complex than that, somewhat noble, resulting in an intriguing final showdown between him and Redford.
It's all strongly directed by Sidney Pollack who really ramps up the paranoia, and makes very good use of location shooting throughout New York. The real world locations very much help to add to the atmosphere and authenticity of the whole thing. And there is a entertaining, well choreographed fight scene between Redford and a mailman hitman.
Conclusion
- A really fun piece of 70s entertainment. With a nice mix of adventure, suspense and intrigue, it's intelligently made with Redford on fine form in a classic leading man role