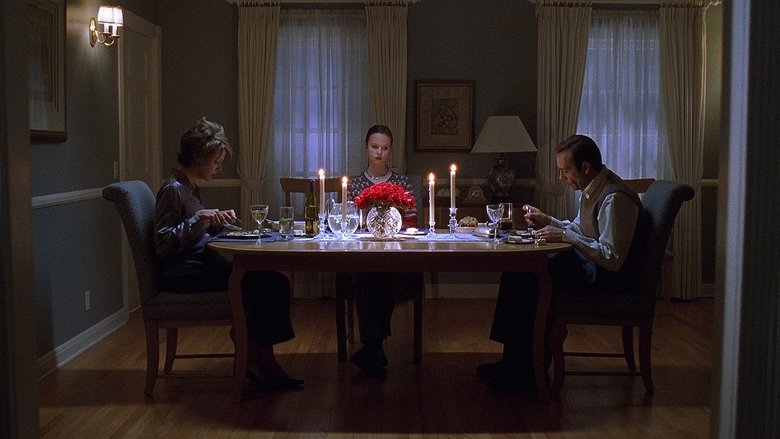 \
in
Day 243: December 29th, 2010
American Beauty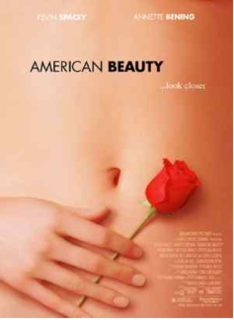 Did those who didn't like it not look close enough?
Sam Mendes' American Beauty tells the story of Lester Burnham who is experiencing a mid life crisis until one day he decides to turn his life around, which turns everyone else's life upside down.
Sam Mendes' feature debut pays close attention to detail, mainly colour. Throughout the Lester's house the main colour is gray. The gray represents the family and how they are detached from one another. Everything is washed out with one main strong colour being present throughout the entire film, that colour is red. At the dinner table, we see red flowers, at the gym; red flowers fly out of the young girl's jacket and at the end the red blood from Lester.
Many shots of Lester are from above, he feels low about himself. It's not until he makes a connection with his daughters friend does he begin to level himself off. He makes this connection through the eyes and the girl becomes the centre of his attention. It's no longer his daughter he is there for, as indicated by the spotlight on the other young girl.
The scene that flies overhead the suburbs, white picket fences, green grasses, people don't have much to fear about. This is only the surface. The film constantly tells us to "look closer", as we do, we see that something is amiss. There are many ugly things hidden beneath all that is beautiful. American Beauty can be viewed as Death Of A Salesman for the nineties, both films deal with a family with darker undertones.
It's a shame that many people seem to hate it now, I still find it to be greatly entertaining and a solid effort from all involved.