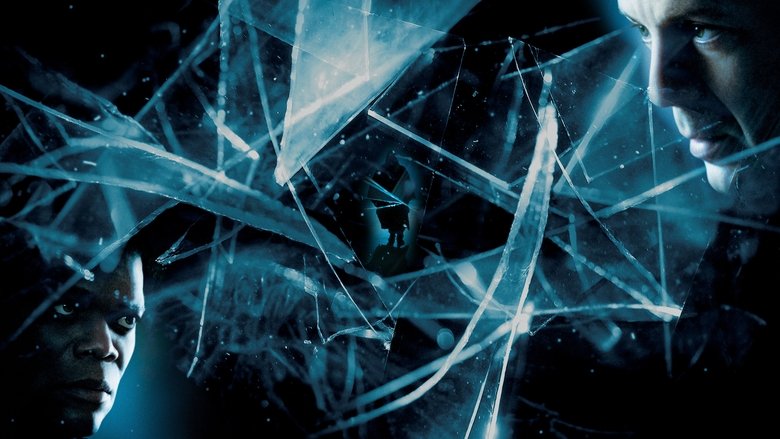 in
2000: Unbreakable
2000 is my favourite year in the noughties for film. Some of my all-time favourite movies were made in the year 2000, which made it tough to pick the best film of the year. It came down to five key films of 2000. Firstly, there is Ridley Scott's breathtaking
Gladiator,
which featured the performance of Russell Crowe's career. Then, there is the unflinching
Traffic,
one of the best films about drug trafficking to date. There is also
Snatch & The Beach,
both of them in my top 100 favourite films. However, nothing could beat the understated, underrated, second best film from one of the greatest directors of our time. I realise I already have included an M. Night Shyamalan film, but
Unbreakable
is definitely the best in my opinion for 2000.
David Dunn (Bruce Willis) is a security guard returning from a job interview in New York. Dunn has been trying to find meaning in his life after an auto accident crushed his football. On the way back from New York, David Dunn becomes the sole survivor in a horrific train wreck which killed all 131 other passengers and David emerges without a scratch on him. He is contacted by Elijah Price (Samuel L. Jackson), a wheelchair bound comic book art gallery owner, who has a rare disease where his bones can break easily. Elijah believes that David Dunn is the oppisite of himself; Elijah is at a frail extreme and David is at a strong physicality extreme. Elijah believes David is a real instance of what comic book superheroes are modelled after. David's son Joseph already idolizes his father and believes what Elijah says is true.
Shyamalan's second directorial effort after
The Sixth Sense
is arguably better and more clever than the latter. Shyamalan's direction keeps the atmosphere tense and eerie like always and the script is superb and well-written of course, but the film's major asset is Bruce Willis. Willis turns in the best performance of his career as David Dunn, the a man struggling to come to terms with who he is and what he can be. It's the right amount of restraint and emotion in a role that could have won him an Oscar. The rest of the cast performs well. Samuel L. Jackson is very believable as a fragile gallery owner and Spencer Treat Clark is terrific as Joseph, a boy who looks up to his father as a hero. The suprise twist to
Unbreakable
is arguably better than to that of
The Sixth Sense
. It's one that you don't see coming. The film is a clever shaggy dog joke, with career best performances and excellent direction.
Unbreakable
remains my 3rd favourite film of the noughties. Highly recommended to anyone looking for a twist on the superhero story.