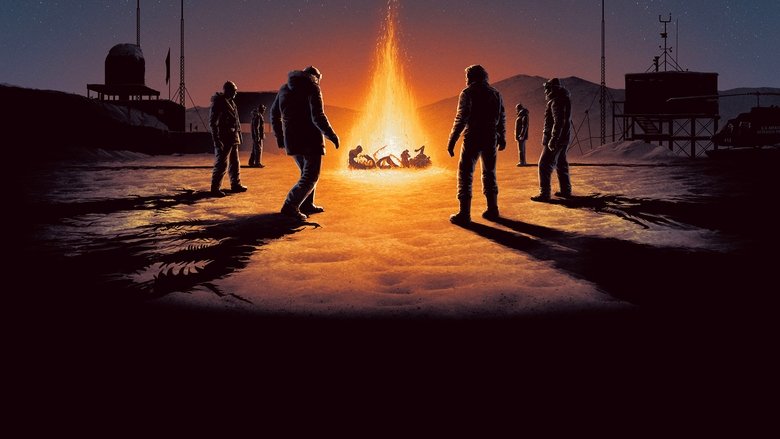 in
Day 21: May 21st, 2010
The Thing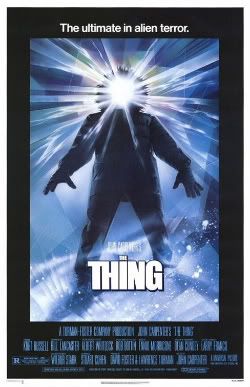 The Ultimate In Alien Terror? I'd Say So.
Yes, I know I said I would not review a film I did last time, but under the circumstances I'm letting this one slide. Not to mention this film is just too good to not really watch again.
The thing about
The Thing
, is that it is pure bad-ass male testosterone fueled alien sci/fi horror. Kurt Russel with a sombrero flying a helicopter? You can't ask for anything better than that.
The film is about an alien who can perfectly mimic/imitate the host it invades. We start off at an arctic ice station. Perfect for the alien to consume the prey, they have nowhere to go. Not knowing who to trust, the men must survive the arctic conditions and make it to the end, stopping this alien.
Paranoia is what makes this film stand out for me, aside from the great animatronic works that are still terrifying and horrifically grotesque today. I still forget who gets infected when and who to trust. I said last time that re-watching the film, it still held up. Well, I'm happy to say that upon another viewing I'm still in love with it.
Again, Kurt Russell and John Carpenter are a great team. I want a comeback film for both of them. They compliment each other very well. This is one of my favourite collaborations they've done.
I wouldn't have ended it any other way either.