in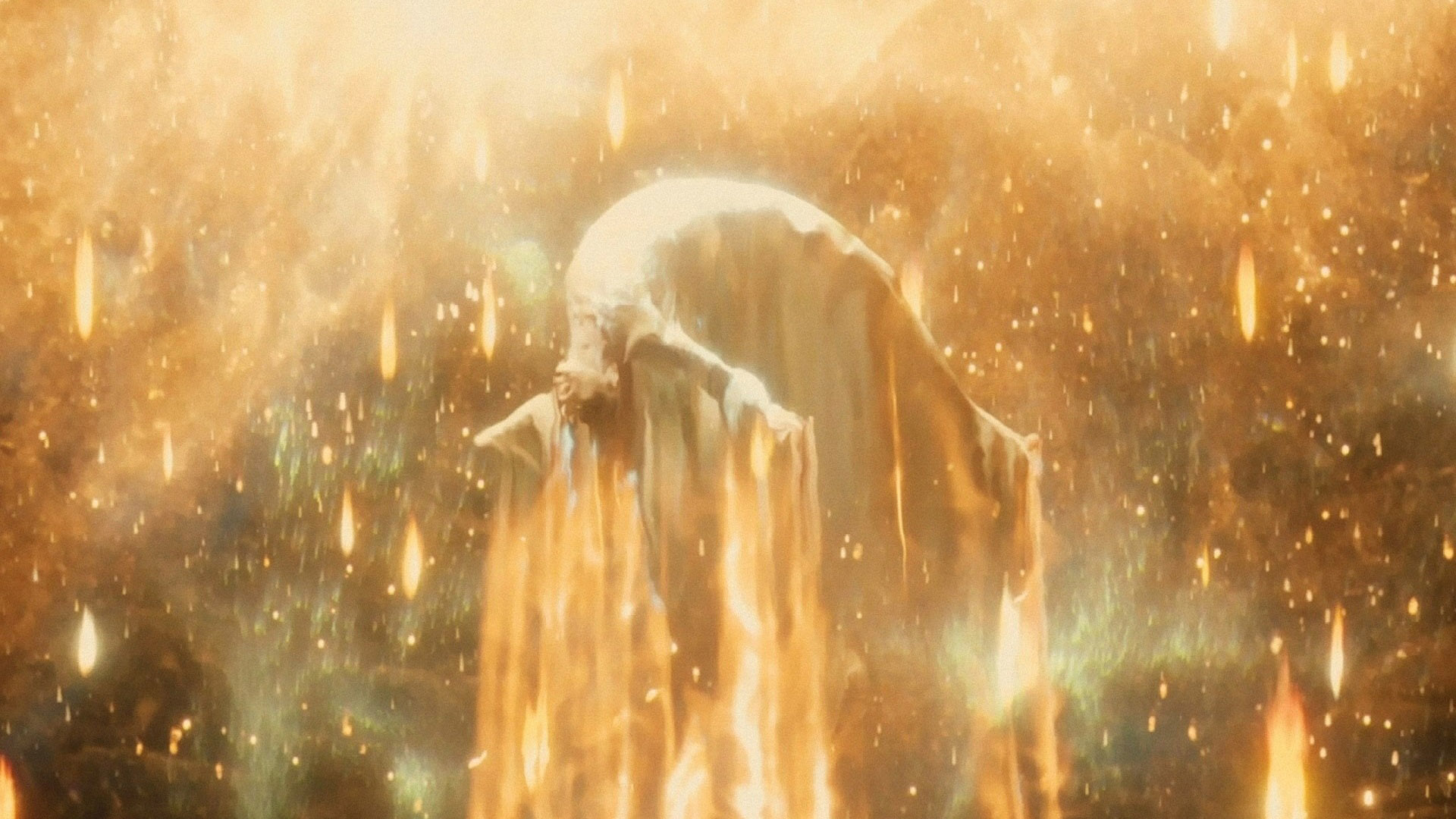 The Fountain -
"Therefor, the Lord God banished Adam and Eve from the Garden of Eden and placed a flaming sword to protect the tree of life."
-
Genesis 3:24
Words cannot express how much I adore
The Fountain
. Even so, my wish is to try and share my thoughts on this film because it truly is one of the most underrated films in cinema. It left theaters in the red and that is an atrocity. The cast poured their hearts and souls into this film, yet it's met with mundane reviews from simple minded viewers and poor box office numbers.
First off, I want to stress the importance of Jackman's performance in this film; it is nothing short of brilliant. It tops anything, and everything, he has done before it. I'm so impressed by it that if I ever meet the man, that is the only thing I will praise him on. This role deserves more recognition than anything else he's done, or will ever do. I cannot even begin to put this man's talent into words; it just needs to be seen.
The story follows three perspectives that weave together to form one tale -- acceptance. A 16th century conquistador, present day scientist, and future astronaut are all connected. However, the scientist is the part that drives the majority of the story. Tommy, the scientist, is fighting to find a cure for the love of his life -- Izzie. She's dying from brain cancer and Tommy's field of research is the reversal of brain tumors.
Rachel Weisz is an excellent choice for the vulnerable Izzie. This is one of her best performances, if not her best, but it is definitely overshadowed by Jackman. He manages to steal ever scene from her, but it doesn't take away from the film one bit. If you pay close attention to her acting you will easily see the brilliance I'm talking about. To be honest, I can't think of a single role of hers that doesn't top this one. It's raw, emotional, and powerful.
The visual effects are, hands down, out of this world; they are simply awe inspiring. However, the most stunning fact is the space scenes are not CGI; they're bacteria slides. This allows the film to hold up well in the years to come. They are some of the most beautiful and gripping space scenes -- ever. They will easily stand the test of time, and this film should be applauded for that fact.
Aronofsky has out done himself with this film. I don't know if it will ever be possible for him to top this piece of art, but I will definitely keep an eye out for his newer works.
The Fountain
will always be recognized as a stunning achievement by myself, and I will never pass up an opportunity to share it with others.