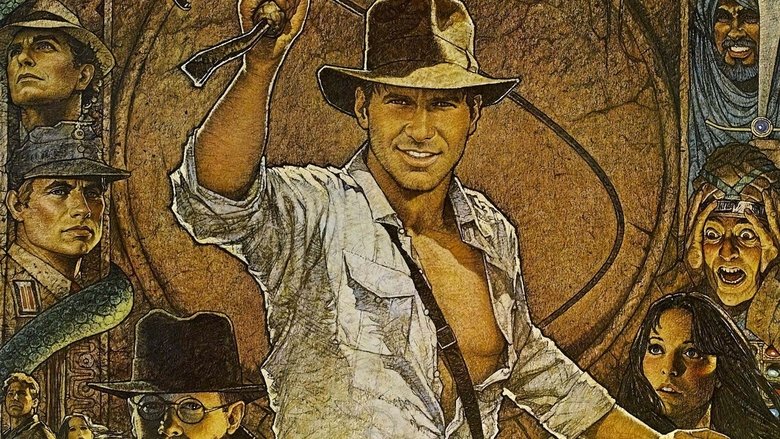 in
Indiana Jones and The Raiders of the Lost Ark
(2 viewings)
Plot :
Indiana Jones "first" adventure , positions him to retrieve the Covenant of The Ark (where there 10 commandments are held). But his competitor in a race for the rare case are nazis.
Story :
Even though Temple of Doom is according to the little year subtitle a prequel , for continuity it defintly fits more into place as coming after this one. The film opens with Jones going into a heavily protected cave with many life ending traps set up to protect it's golden treasure , but these traps are no match for the skilled and observant archieologist. Upon breaking out with the golden artifact another final trap awaits him as his recently retrieved item is taken away from him. He makes his action packed escape and goes back to his job as a teacher.
Like always the intro is amazing , but now for the main part of the film. Jones makes partners with a woman like always and fights his way through tons of enemies - except this time he isn't the action hero he becomes later : so he has to take some blows and is unable to right every wrong.
Visuals :
Exceptionally well put together action scenes where close to every frame is perfect and the enviroment always looks great. The Indiana Jones trilogy easily have some of the best action scenes of all time and this one is not lacking anywhere. It's change from the jungle to the desert is flawless.
Sypnosis :
Even though this is my least favorite of the three , it's an incredible film that introduces a legendary character with a great action packed story.