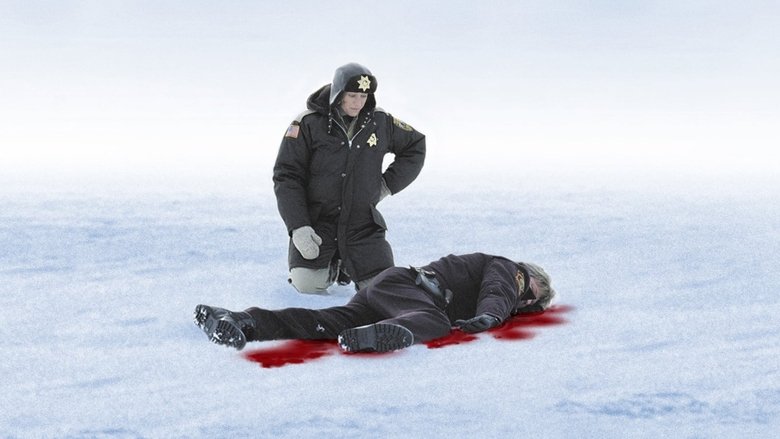 \
in
Fargo
(2 viewings)
Plot :
Jerry Lundegaard (William H Macy) hires two guys (Steve Busecemi and Peter Stormare) to kidnap his wife - so they can split the ransom money.
Story :
Jerry is in some money trouble and hires the two to kidnap his wife - they are baffled by his choice , but accept it due to the big ransom. Jerry runs a car dealership owned by his father in law who he plans on getting the ransom money from. Though the plan takes wrong turn after wrong turn - eventually detective Marge Gunderson (Frances McDormand) is called in to investiage some people killed on the road. The movie's characters are pretty much the main focus here , they are very motivated and you really start to feel for them toward the end. Though don't confuse this for saying the story is perfect , the main detective and her husband (who is also a cop) are always sitting around do boring stuff : and the audience has to watch. Not to say that dosen't make the character better - but the scenes themselves defintly could have been done better. You could probably cut about 20 minutes out of this film and it would be one of the best movies of all time.
Visuals :
The first Coen film that I have seen with bland visuals. Though there are a very short few great moments , for the most part the camera movement is minimal - and most of the action is very powerless (due to the minimal camera) , but the snowy setting for this movie defintly makes for a highly original setting - espicially with the beautifull ending scene.
Sypnosis :
A lot better than No Country for Old Men as a character based suspense thriller , but I really don't wana watch people watching the nature channel.