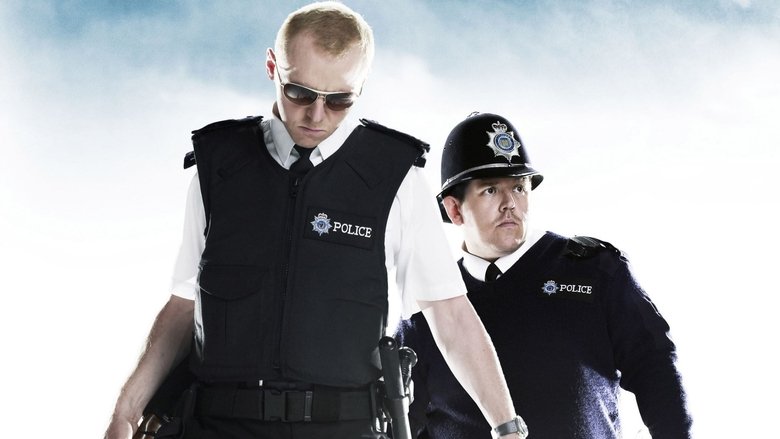 in
Hot Fuzz
(9+ viewings)
The Plot :
Sort of similar to Edgar Wright's first film Shaun of the Dead as to where that was a parody of horror movies - this is a parody of action movies. Although hot fuzz is alot more original and more of totally seperate idea than Shaun of the Dead.
The Story :
Big city cop Nicholas Angel (Simon Pegg) is transfered to a low populated city out in the country for excelling too much in his police work. But not everything is peacefull in country when it turns into a mystery to find a mysterious person killing people. Although the movie has it's serious moments - it always remains light-hearted and hillarious.
The Action :
This is without a doubt the best action you will ever see in a film. Even though it parodys tons of action movies with it's action - none of the films it actually parodies could come close to compare to the excitement and visually stunning action this movie packs.
Visuals :
With Edgar Wright as director there's no suprise that this film contains some of the best visuals of any movie. Scene after scene the visual quality is always set at a very high standard.
Sypnosis :
If I had to pick only one film to watch for the rest of my life - this would be it.