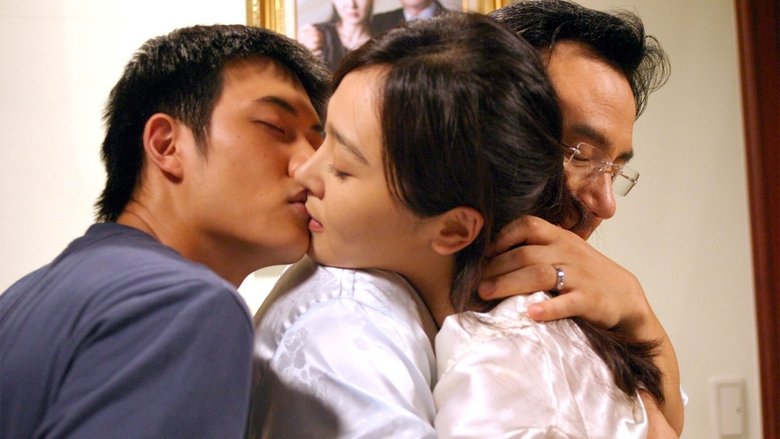 in
Bin-jip ( 3-Iron ) - Kim Ki-Duk
I've been dying to see this film for a very long time and finally, thanks to the wonders of internet, i have managed to see this masterpiece ( hey, it's not my fault i'm forced to steal works of art such as this, it hasn't been released in Croatia yet and it probably won't be ). In 2004, it won the FIPRESCI ( international federation of film critics ) award for best film , and numerous other awards. I've seen two of his other films but this one is definitely his best.
Sun-hwa is a young drifter that breaks into peoples houses but doesn't steal anything, instead, he fixes whatever he finds to be broken, washes dirty clothes and leaves without a trace. On one occasion however, the house he breaks into is not empy. A young battered woman watches him as he roams arround her house and practices his golf skills with her husband's 3-iron ( presumably so, i'm no golf expert )...
As in his other films, words are scarce, but Ki-Duk is such a master storyteller, it doesn't hinder the experience one bit ( or make it dull and tiresome). The quiet nature of the film makes for an incredibly soft and wonderful experience, a love story so beautiful, i have to think long and hard to find another film that even comes close to it. Dreamy and poetic, as an IMDB reviewer decribed it, yes, those two words describe this film perfectly ( although for the life of me i can't understand how anyone could say that they wondered if the film was going anywhere ). The development of the love story is incredibly delicate, not one word is spoken between the two lovers throughout the film, everything is expressed with silence, a gesture, a glance....
The film is permeated with eastern cultural refferences, traditional values and Budhism, near the end, it almost transforms into a fable with supernatural elements that come so naturally with asian films you don't question their validity for a second. Everything is possible. Even a love story such as this one.
"It's hard to tell if the world we live in is reality or a dream"...truer words were never spoken....