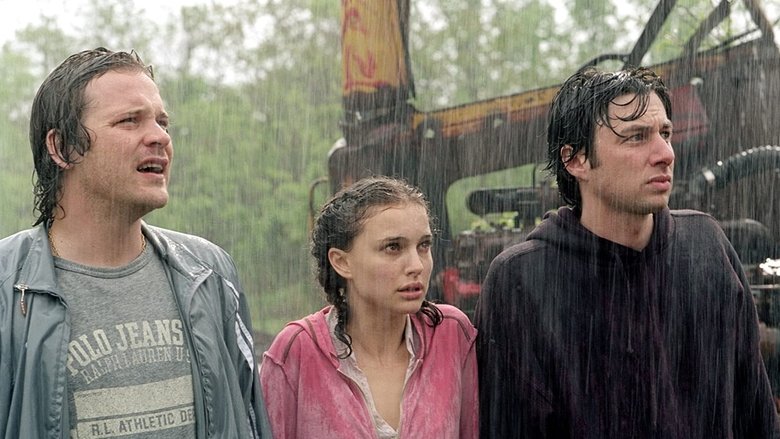 in
The appeal of this film is it's universality. The themes of family and home and parental relationships are something we all have to deal with, like it or not, or we stop growing.
Zach Braff's central character returns to "The Garden State", ostensibly to bury his mother, but his four days back home are spent dealing with his past. In doing so, he reclaims those parts of himself that were meaningful to him, and regains his ability to feel and to grow.
This is a film about Life in all its aspects and coming to a place within ourselves where we can accept all of it, and be able to truly live. For all that depth, it's a painless watch: Braff includes a lot of humor and sweetness as well, and the levity pays off. It's a very watchable and enjoyable film about characters we like, who incidentally listen to really cool music. The performances are universally charming and relatable, even Ian Holm's emotionally removed father character. Of particular note, Jean Smart and Peter Skarsgaard turn in excellent performances. The technical aspects (sound, lighting, costuming, etc) come together in full support of the real meat of this script - it's reflections on life.
As a freshman offering from writer/director/actor-in-nearly-every-frame Braff, this is a film I would recommend highly, and a career to keep your eye on. It's not without a few flaws, however. There's a long sequence in the middle where really important stuff is going on, but we lose the sense of it for way too long. There are a couple of shots that are painfully awkward and should have been re-shot. And there were a few cuts made that would have really contributed to the meaning of this movie; do yourself the favor of watching the deleted scenes. The scene with Ian Holm, in particular, really HAS to be included in a director's cut, sez me.
Lastly, huge kudos to Braff on writing a romantic female lead who, while a little idealized, has problems and issues and feels like an actual person. Portman does a great job of making her cute and fun, but I have to credit Braff with writing a girl who breathes and cries and sometimes acts like a geek. Sam teaches "Large" how to accept the good and the bad in his past, which enables him to face his future. I'd call that four days well spent.