in
The Apology
Despite solid performances from the stars, the 2022 alleged thriller
The Apology
is a convoluted and talky film that starts off with an interesting premise, but eventually degenerates into a hard to swallow story of redemption and revenge that borrows from at least half a dozen other films.
Darlene is a recovering alcoholic whose 16 year old daughter disappeared 20 years ago and is preparing to host Christmas at her house for the first time in 19 years with help from her neighbor, Gretchen. Christmas Eve brings up a lot of memories for Darlene and just as she is about to relapse after 19 years of sobriety, she is interrupted by a surprise visit from her ex-brother-in-law, Jack, who she hasn't seen in years, who arrives with a big secret that he wants to share in his own way.
Director and screenwriter Allison Locke starts her story off strong by setting up the isolation of the story by taking its time taking us to Darlene's snow-buried home, which recalls the Overlook in
The Shining
. She then introduces us to a very sympathetic central character in Darlene who deserves a respite from 20 years of grief. But the arrival of this slimebucket Jack takes this story from the sublime to the ridiculous as it is revealed that he has arranged to trap Darlene in her home so that he can clear his conscience without suffering the consequences of his actions.
In addition to
The Shining
, this story also borrows elements from films like
Misery
,
Extremities
, and
Wait Until Dark
has an initially challenging story becomes a standard lady in distress thriller where the lady eventually takes control of the situation and still gives her antagonist the opportunity to justify his actions. The story loses me completely when she has the chance to turn this guy in, but prefers closure to justice.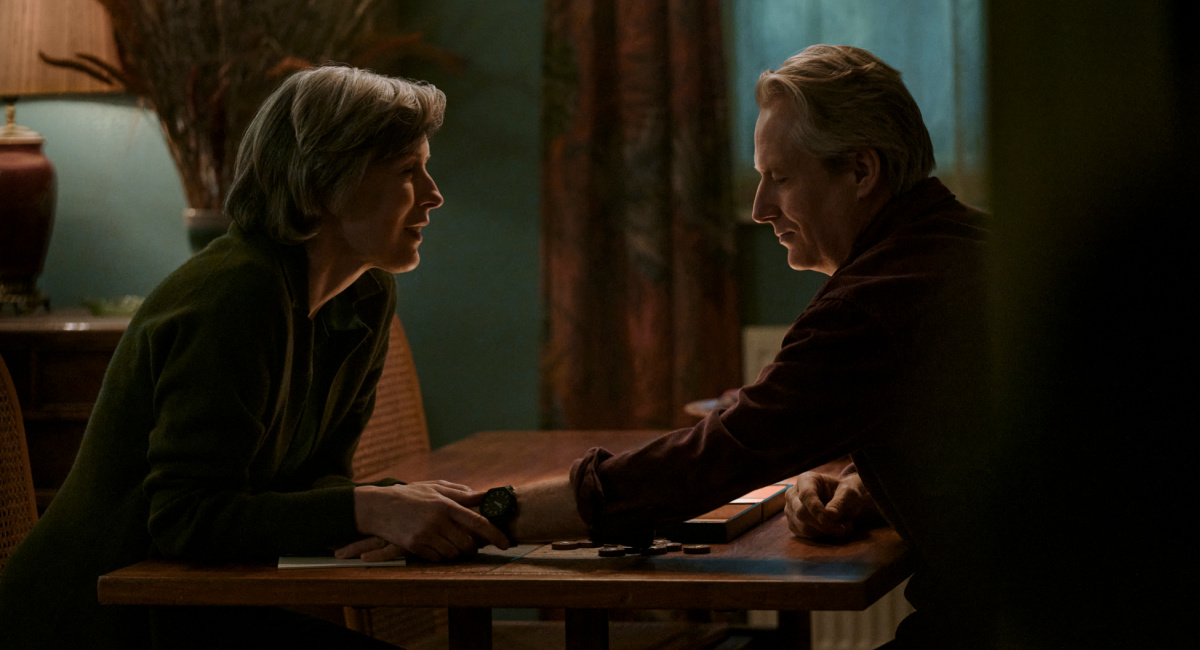 Locke's story has more than a few holes in it, most importantly, how did Jack secure Darlene's house and kill her phone before his arrival, but this became the least of this movie's problems as it got dumber and dumber with each scene. Anna Gunn, who has won two Emmys for her role as Skyler White on
Breaking Bad
delivers a superb performance as Darlene, rising above the mediocrity of the material she is provided and is well-matched by Linus Roache as Jack, but this grade Z Stephen King ripoff takes the viewer down a very dark hole from which they aren't really allowed to escape.