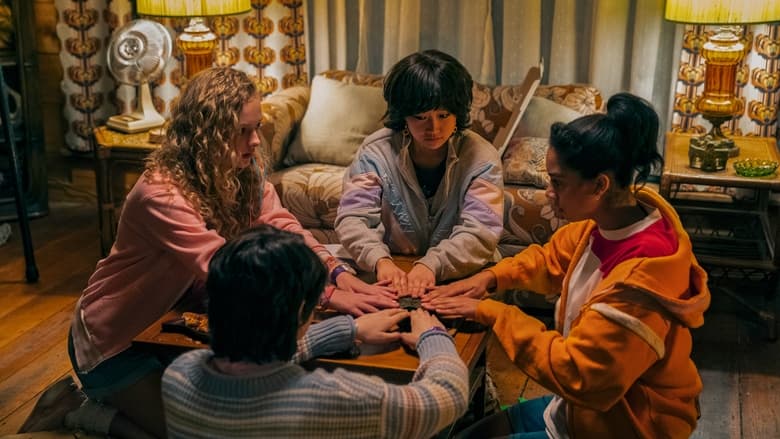 in
My Best Friend's Exorcism
In the late 80's, two best friends are tested as one of them becomes possessed by a demon. It's up to Abby to save her friend Gretchen through the POWER OF FRIENDSHIP!!!!
I read this book and thought it was pretty good, so I watched the film with tepid expectations. Unfortunately, the film doesn't get the tone right and it feels like an awkward attempt at a horror comedy that lacks both laughs and fright.
Jennifer's Body did the same thing, a bit better a few years prior. This film is scared to go where it needs to and none of the comedy works until Chris Lowell shows up as a cartoonish character who preaches religion through exercise with his brothers in malls and schools. He injects a bit of life into this dud, but his screen time is too short to really make any sort of adjustment to the pace and feel.
Taking place in the 80's, the film does feel like it actually belongs there. Everything feels put on and fake for the time era. Other films and tv shows (yes, that darn Stranger Things) do a better job of making it feel like that era. My Best Friend's Exorcism lacks everything it needs to be a hit, you'll find yourself bored by most of it... unfortunately.