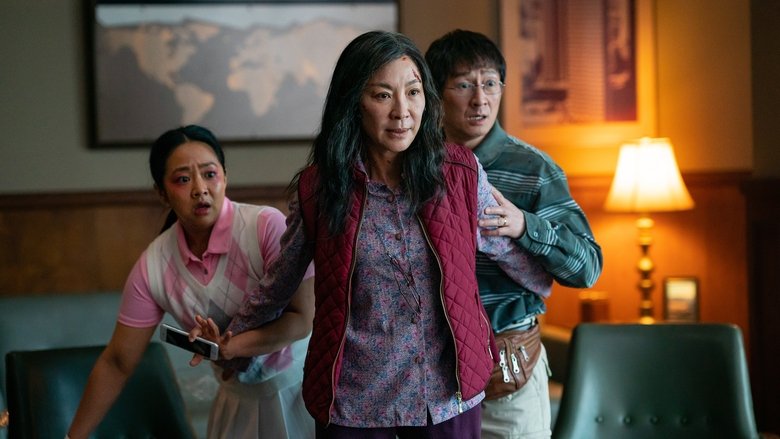 in
Everything Everywhere All At Once (2022)

Brilliantly bonkers slice of genre-defying multiverse madness from the people who brought you 2016's Swiss Army Man. Everything, Everywhere... has the same blend of deeply weird and a little bit gross and unexpected emotional weight. It's a sci-fi kung-fu action comedy that's also an existential family drama. There are deliberate references to other films from The Matrix and 2001 to In the Mood For Love and Ratatouille.

Michelle Yeoh stars as a harassed middle-aged woman, disappointed with her life, trying to do taxes and laundry and plan a party while her husband serves her divorce papers and her daughter is upset because her mother won't introduce her girlfriend to her traditional grandfather. Then, at the IRS office, her husband is briefly taken over by a version of himself from another universe and gives her some instructions - unlikely as it seems, she is the only one who can save the multiverse from an inter-dimensional evil. From then on, it's madness, with Sense-8 style tapping into the skills of herself in other universes, running from Jamie Lee Curtis' sinister IRS jobsworth, a lot of kung-fu and some wrestling with the meaning of life, generational differences and the nature of happiness.

It's at least 50% madder than any other multiverse movie currently out there (there's a universe where people have hotdogs for hands, for example). It manages to be really quite profound and also profoundly silly, sometimes at the same time. Sometimes it's a bit too much - but even then, that's kind of the point.