in
Summer Wishes, Winter Dreams
A quietly powerful performance from Joanne Woodward anchors a forgotten drama from 1973 called
Summer Wishes, Winter Dreams
.
Woodward plays Rita, the middle-aged wife of an eye doctor, who is sent into an emotional tailspin with the sudden death of her mother, forcing her to re-examine all the relationships in her life and her part in their extensive damage.
The sensitive screenplay is by Stewart Stern, who also wrote 1968's
Rachel, Rachel
, and the 1976 mini series
Sybil
, which both featured Woodward. The story is not complex, but Stern choses different styles in which to present to the viewer. Loved the opening scene which featured Rita on a plane getting ready to crash and trying to communicate to her fellow passengers, who are equally frightened about what's going on but are unable to communicate with Rita. This clearly establishes that what we are seeing is a dream sequence, establishing Rita as suicidal.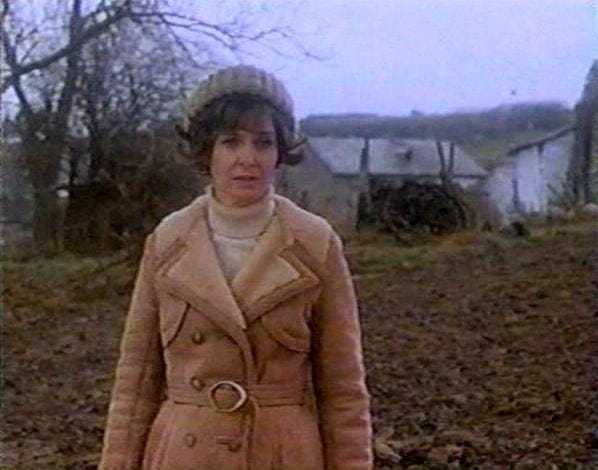 The movie also instantly establishes Rita's relationship with her mother, who awakens her with a phone call and Rita lies that she's been up for hours. We are given a brilliant false start with Rita's mom where she begins to experience pain, but it is a false start, making mom's real heart attack all the more startling. Rita's life suddenly explodes before us on the screen unfiltered, exploding at everyone around her, including her loving husband Harry (Martin Balsam). There is scene at the cemetery where Rita and her family are waiting for mom's body to be delivered that had my stomach in knots.
No cinematic trickery from director Gilbert Cates, just a simple character study of a woman on the edge. Woodward is splendid, as always, earning a third Oscar nomination for Outstanding Lead Actress, that she lost to Glenda Jackson for
A Touch of Class
, matched note for note by Balsam, as the sensitive Harry. Classic film legend Sylvia Sydney earned an Oscar nomination for Supporting Actress for her flashy ten-minute performance as Rita's mother. It's not for all tastes, but appointment viewing for Woodward fans.