in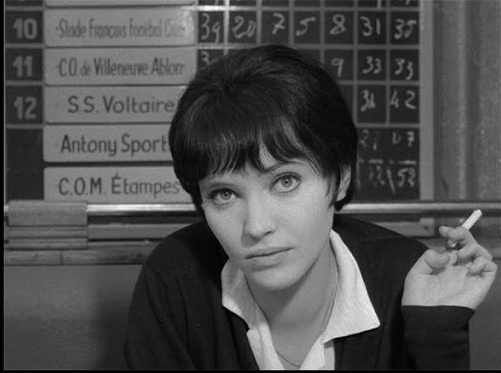 Vivre Sa Vie
(Godard 1962)
Director: Jean-Luc Godard
Writers: Marcel Sacotte (novel) Jean-Luc Godard (story)
Cast: Anna Karina, Sady Rebbot, André S. Labarthe
Language: French
"Twelve episodic tales in the life of a Parisian woman and her slow descent into prostitution."
Big fan of Anna Karina here! I've only seen her in a few films, but I like what I see. She's perfect for French new wave films as she's able to convey moodiness to exuberance with those expressive eyes of hers. Godard sure knows how to fill the frame with her to the film's best advantage.
Vivre Sa Vie
(Live Your Life) is a showcase for Anna Karina's talents and works well as a case study of a young woman with no real direction in life.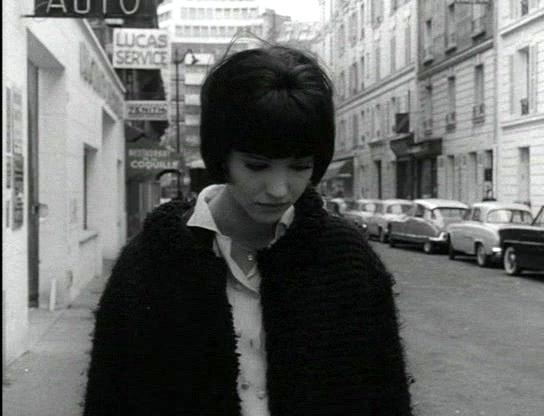 Vivre Sa Vie
is Godard's third feature length film and there's lots of experimental film making techniques employed which added to the films up close and personal feel. I enjoyed the various experimentation with camera and sound as much as I did watching Anna Karina.
The first half of the film was a 5/5 for me. I would've preferred if the story continued to follow Nana (Anna Karina) around Paris as she meandered through her own life. The prostitution story of the second half felt more conventional in story telling and lost me some, as I preferred the free form story of the first half. As much as I liked the film I have to say the very ending was disappointingly cliched. The very last scene was the equivalent of a book that starts out with 'It was a dark and stormy night'.
Overall I'm impressed.