in
Dear Evan Hansen
2021's
Dear Evan Hansen
is a long and lumbering film version of the Tony-winning Broadway musical that, despite a glorious musical score by the composers of the score for
La La Land
, falls flat due to some really squirm-worthy subject matter for a musical that doesn't fit the score and probably should have stayed on the stage where it belongs.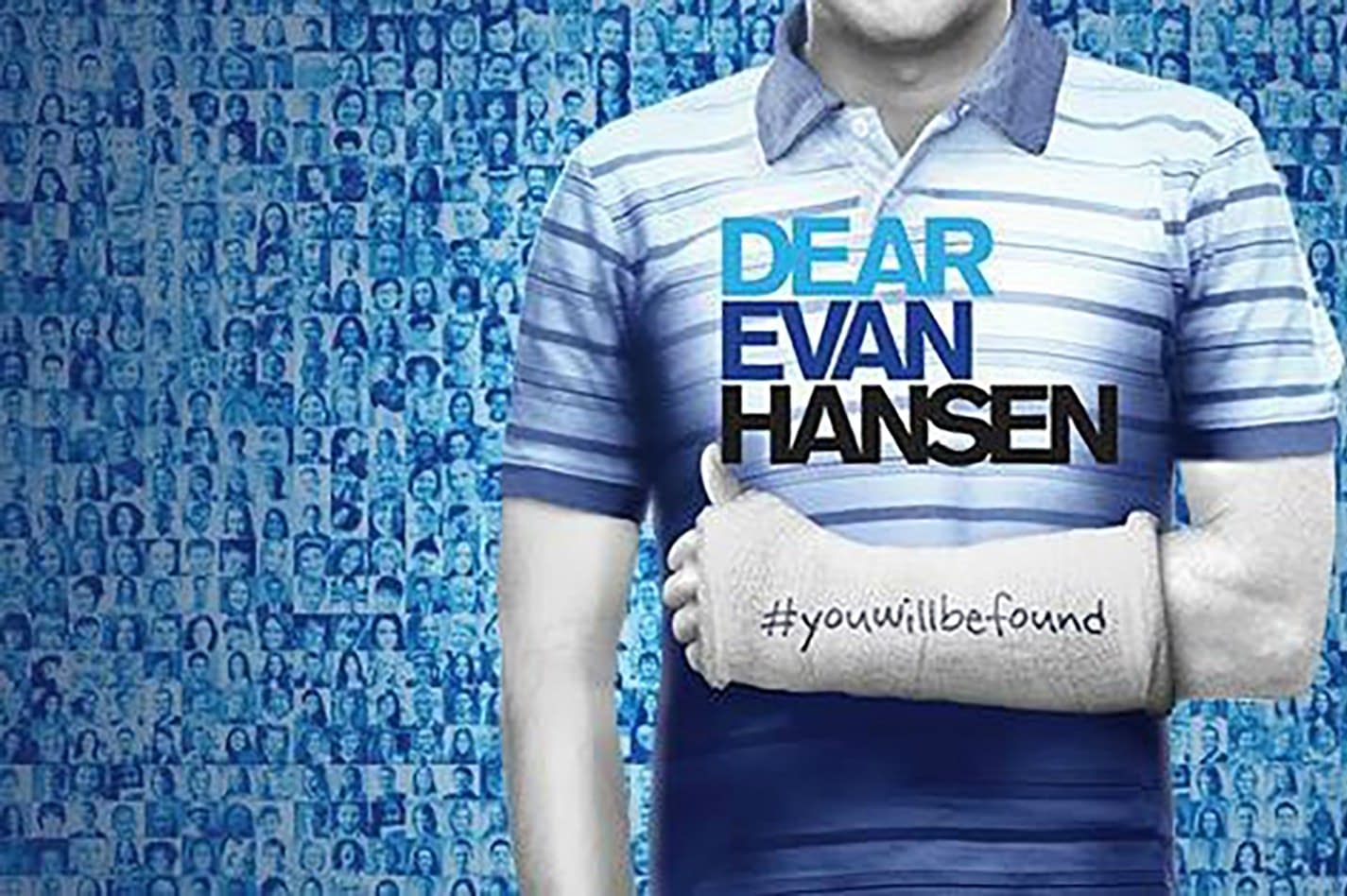 Ben Platt is allowed to reprise his Tony-winning Broadway role in the title role, a painfully introverted high school senior who actual suffers from a condition called Social Anxiety Disorder, that has him in therapy. Evan is assigned by a therapist to write a letter to himself, which ends up in the hands another troubled student named Connor Murphy. The following day, Connor commits suicide and as Conner's family and others come to Evan for answers, Evan attempts to create answers that don't really exist and sending Evan on his own journey of self-discovery.
The Broadway musical this film was based on opened in 2016 and at the time Covid-19 shut down Broadway, had run over 1300 performances. There clearly is entertainment value in this story, but the abstract style of the story is more suited for the stage than the screen. It doesn't help that the story is also centered around the suicide of a teenage boy, which this reviewer found troubling, as it's just not a favorite subject of this reviewer. Justin Paul and Steven Levenson's screenplay confuses from the beginning because the entire concept of the story is that Evan and Connor are supposed to be strangers, but the first fifteen minutes of the film shows Connor trying to reach out to Evan in different ways, though we really don't know why, prompting Evan to create a relationship between him and Connor that didn't exist.
On the plus side, the story has a very 2021 element that seems to make it more accessible to audiences of today. This is the first film I've seen really that addresses the effects of the internet and social media on current society. It was squirm-worthy watching the virtual unknown Connor become a social media darling whose deep unhappiness actually brings millions of people together and initiates a fund raising project to get an apple orchard named after him. We also see the other end of the spectrum as the truth comes out about Connor and turns his family into social pariahs.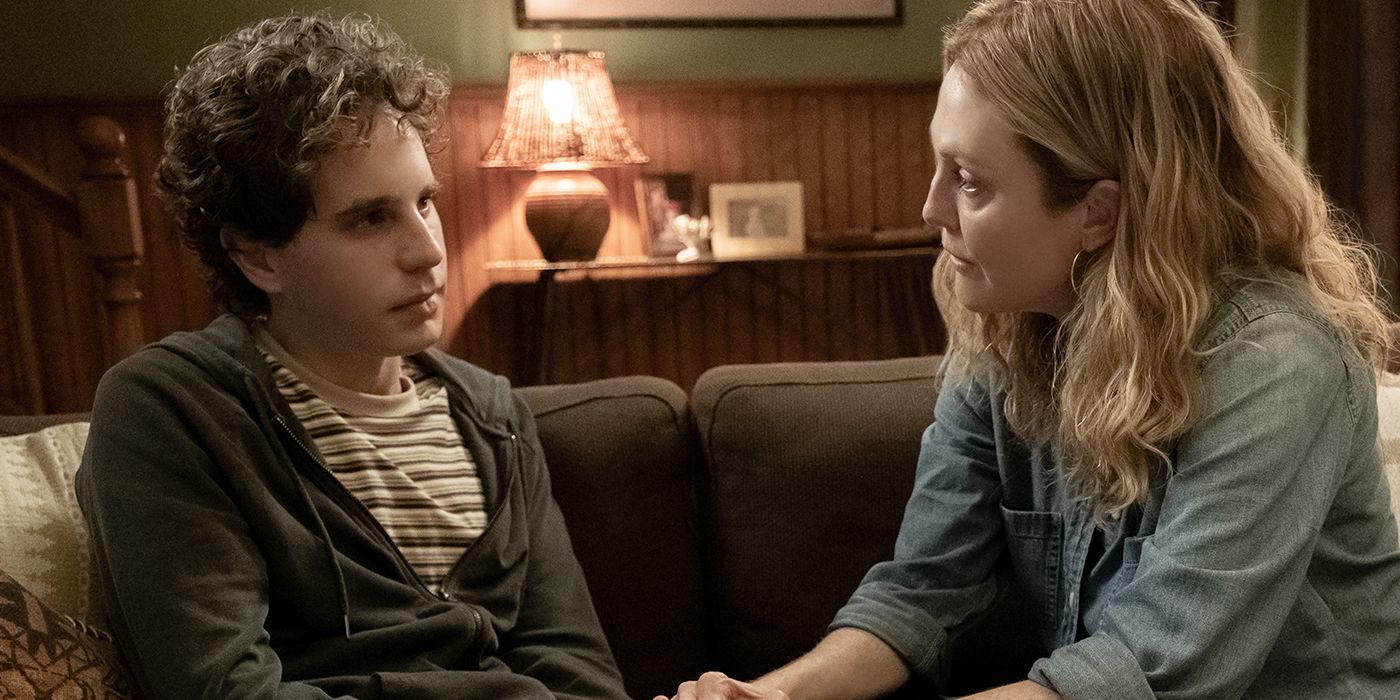 What really kept this reviewer invested in these unpleasant goings-on was the absolutely gorgeous musical score by Justin Paul and Benj Pasek that tries to, but never quite connects to this downer of a story. Especially loved Evan's vocally demanding opening number "Waving through a Window", his duet with Connor's sister, "If I Could Tell Her", the touching "Requiem" performed by Connor's family, Evan's mom's apologetic "So Big/So Small" and especially a fantasy duet between Evan and Conner called "You Will Be Found."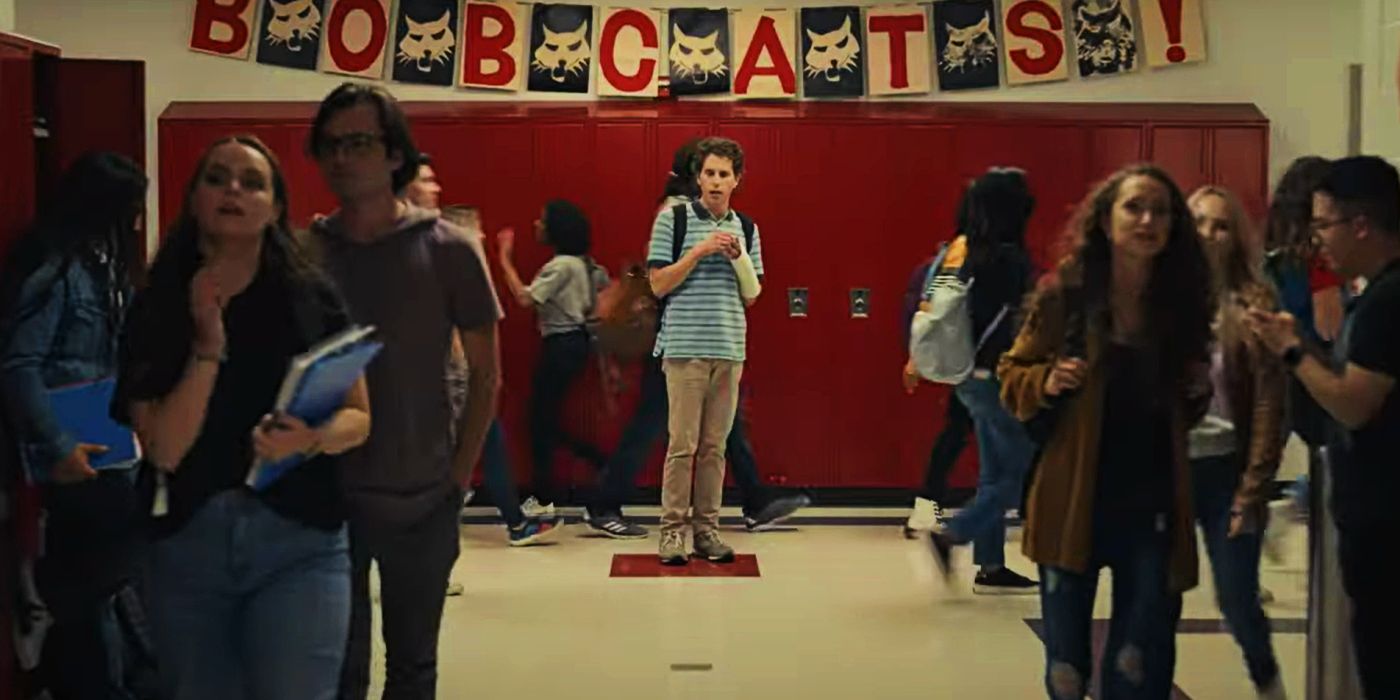 Director Thomas Chbosy (
The Perks of Being a Wallflower
) lets things get a little too maudlin, but his camerawork is strong. Platt has an engaging screen presence and a gorgeous voice and I look forward to his role in the film version of the Stephen Sondheim musical
Merrily We Roll Along
. Six-time Oscar nominee Amy Adams is lovely as Connor's mother and Kaitlyn Dever, who played Tim Allen's daughter, Eve, on
Last Man Standing
, shines as Connor's sister, Zoe. Oscar winner Julianne Moore also makes the most of her role as Evan's guilt-ridden mom. This was an ambitious undertaking, but was just too much of a downer that probably worked better onstage.