in
Cinderella (2021)
The 2021 version of
Cinderella
is a lavishly produced, contemporary re-imagining of a classic fairy tale that deserves an "A" for effort, but ultimately misses because it re-imagines a story that doesn't really require re-imagining.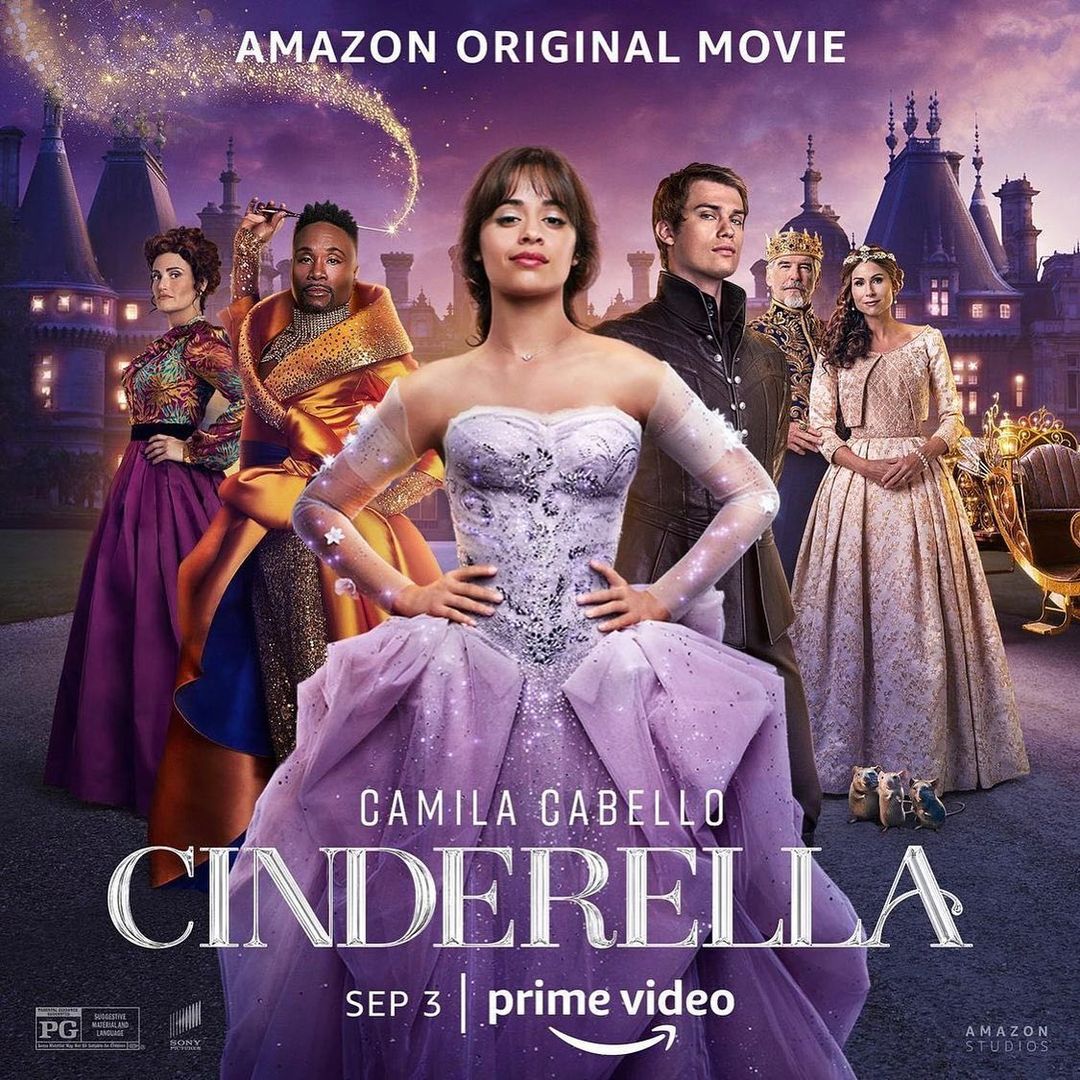 The story of Cinderella has had at least half a dozen screen versions not to mention dozens of imitations and rip-offs, so in 2021, an attempt to bring something new and inventive and entertaining to this story has to be spectacular, but director and screenwriter Kay Cannon, who directed
Blockers
and produced
Pitch Perfect
really misses the boat here.
The idea of mounting the story as a musical is nothing new, but, in the tradition of films like
Moulin Rouge
, Cannon has decided to utilize classic pop songs for the majority of the score instead of an original score and only a handful of them really work. Tony winner Idina Menzel's take on "Material Girl" as the Evil Stepmother was on the money, Salt and Peppa's "What a Man" worked at the ball and Emmy winner Billy Porter dazzled as the Fabulous Godmother with his rendition of "Shining Star", but the rest of the songs just seemed like they were in the wrong movie (including the ones that leading lady (Camila Cabello) wrote.
The softening of the Evil Stepmother character really bothered me and way too much time was spent with minor characters like the mice turned into footmen the ball and the troubled marriage of the King and Queen, superbly played by Pierce Brosnan and Minnie Driver. The addition of a sister for the Prince didn't really work either.
Most troubling though was the attempt to make Ella a more contemporary heroine, by having her life's desire to be a fashion designer and when she finally does meet the Prince, she is flattered by his proposal and the offer to sit on her throne all day and be queen, she wants to have a career as a fashion designer first...seriously? I understand it's the "Me too" generation and all and women can be whatever they want to be, but this is Cinderella. We don't want to see her in board meetings or schmoozing at fashion week in Milan. We want her on her throne, as the new Queen living happily ever after.
Cannon is to be applauded for the attention she put into production values, with special nods to editing, art direction, and some stunning costumes. Camila Cabello is a wonderful singer and songwriter, but seemed a little over her head in the title role, though Nicholas Galitzine showed solid leading man potential as Prince Robert. Loved the choreography too, but this re-thinking of a classic story was a definite example of "If it Ain't Broke, Don't Fix It."