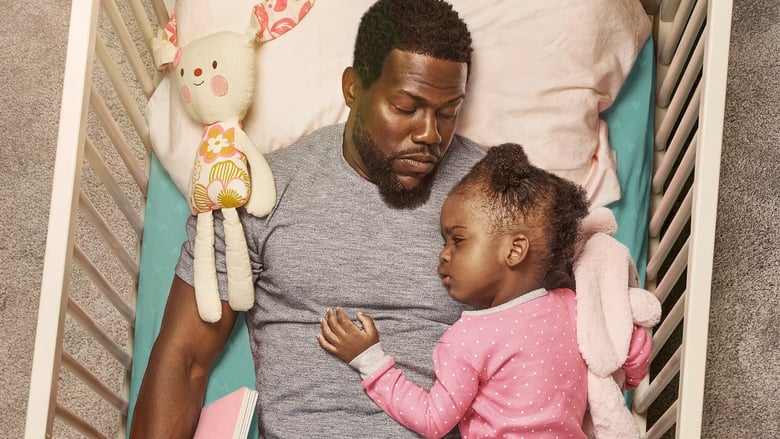 in
Fatherhood
Kevin Hart gets the chance to display some genuine acting chops in 2021's
Fatherhood
, a sweet-natured and occasionally moving family comedy-drama where the first half of the film works a lot better than the second.
Hart plays Matt, a man who finds himself suddenly thrust into the world of single parenthood when his wife dies the day after she gives birth to their daughter. We then have to watch Matt not only struggle with the raising a child alone, but fending off his in-laws, his mother-in-law in particular, who wants to take Matt's daughter from him because she believes him to be incapable of raising a child.
Director and co-screenplay Paul Weitz, who directed a film I loved several years ago called
In Good Company
has mounted a story that is not the first we've had regarding being a single parent but directly confronts aspects of the struggle that have rarely been addressed prior to this. The story engages us completely from the beginning as Matt makes it clear that he is determined to raise this child alone and also makes it clear that he has no idea how to do it. We feel his frustration when he can't get the baby to stop crying and seeks help from a Mommy and Me group. We also feel him when he has to take the baby to work and has to do a presentation and cradle the baby simultaneously. Then there's his mother-in-law, whose only offer of support is to take the baby from Matt and raise her herself.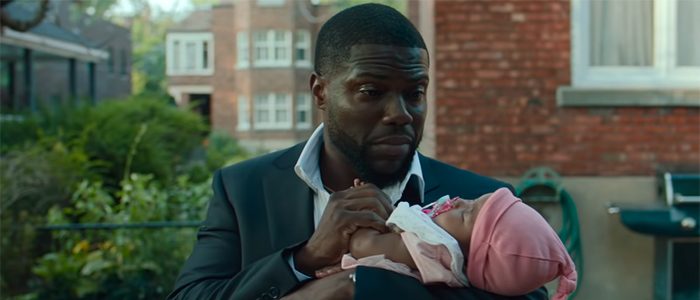 Unfortunately, at the halfway point of the film, the story skips a few years to the point where Maddie, Matt's daughter, is beginning school and the film begins to degenerate into a lot of melodrama and the more conventional type of scenes that we're accustomed to. As a matter of fact, there's a scene where Maddie falls off a jungle gym that is just a little too similar to the jungle gym fall in
Kramer VS Kramer
not to notice. The scenes of Matt trying to start a new romance and dealing with Maddie's initial objection also had a real feeling of "been there, done that." And they almost lost me when Matt agreed to let Maddie live with her grandparents for awhile, which seemed to negate the entire first half of the fim.
They didn't lose me though because Kevin Hart's winning performance kept me completely invested in the proceedings, making me completely about the character. The empathy felt for the character is definitely stronger in the first half of the film as things become a little pat and convenient in the second half. Hart proved that he is more than pratfalls, mugging, and adult language and might be opening up a new direction for his movie career.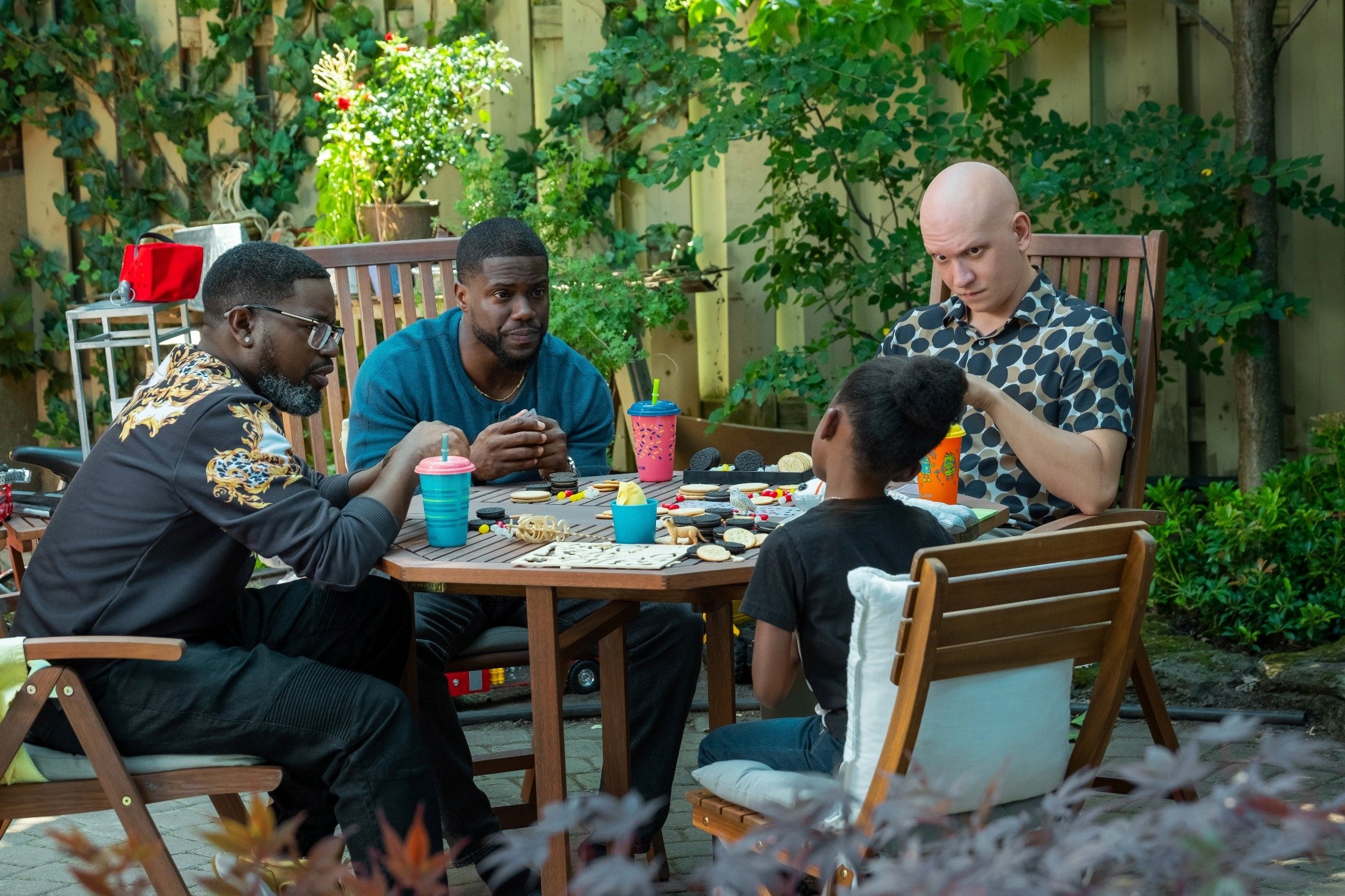 Hart gets solid support from Alfre Woodard and Frankie Faison as his in-laws, Anthony Corrigan and Lil Rel Howery as his BFFS, and Paul Reiser as his boss. Melody Hurd also lit up the screen as young Maddie. This film could have been something really incredible, but it's still more than watchable, thanks to Kevin Hart.