in
Alexander's Ragtime Band
Twentieth Century Fox gave MGM a run for their money with a lavish and entertaining musical from 1938 called
Alexander's Ragtime Band
, another cinematic salute to the music of Irving Berlin that is a seamless combination of a show business story and star-crossed romance that was just the kind of escapist entertainment moviegoers were looking for in the 30's.
The film opens in 1915 San Francisco where we meet Roger Grant (Tyrone Power), a classically trained violinist who impulsively decides to quit classical music, change his name to Alexander and form his own ragtime band. It's not long before Alexander falls for the band's lead singer, Stella (Alice Faye), who has also caught the eye of the band's keyboard player, Charlie (Don Ameche). The trio becomes separated when Stella is offered the lead in a Broadway show and Alexander enlists in the army.
This surprisingly entertaining musical works thanks to a predictable but still engaging story where we see where it's going about 15 minutes in, but the characters are so colorful and the musical numbers are so much fun, that we don't care that the requisite happy ending is not realized until the final scene.
This film was my first exposure to the first of the "Fox Blondes", Alice Faye, the platinum blonde with those big soulful eyes and the throaty voice who the camera absolutely adores. She made the perfect apex of the romantic triangle, made even more appealing by the character's honesty about her having feelings for both men. An added pleasure was the appearance of future Broadway icon Ethel Merman playing the new lead singer of Alexander's band, who gets to shine as the ultimate interpreter of Irving Berlin.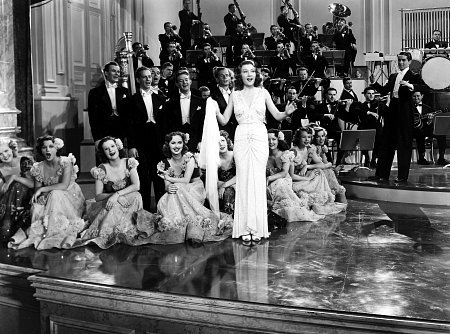 The film is jam-packed with classic and lesser known Berlin songs like "He's a Rag Picker", "Now It Can Be Told", "In My Harem" and "When the Midnight Choo Choo Leaves for Alabam". Ameche's version of "Easter Parade" was a charmer and loved Merman's take on "Blue Skies", "A Pretty Girl is Like a Melody", and "Pack Up Your Sins". Also loved Jack Haley's take on "Oh How I Hate to Get Up in the Morning". Haley would make cinema history the following year when he would replace Buddy Ebsen as the Tin Woodsman in
The Wizard of Oz
.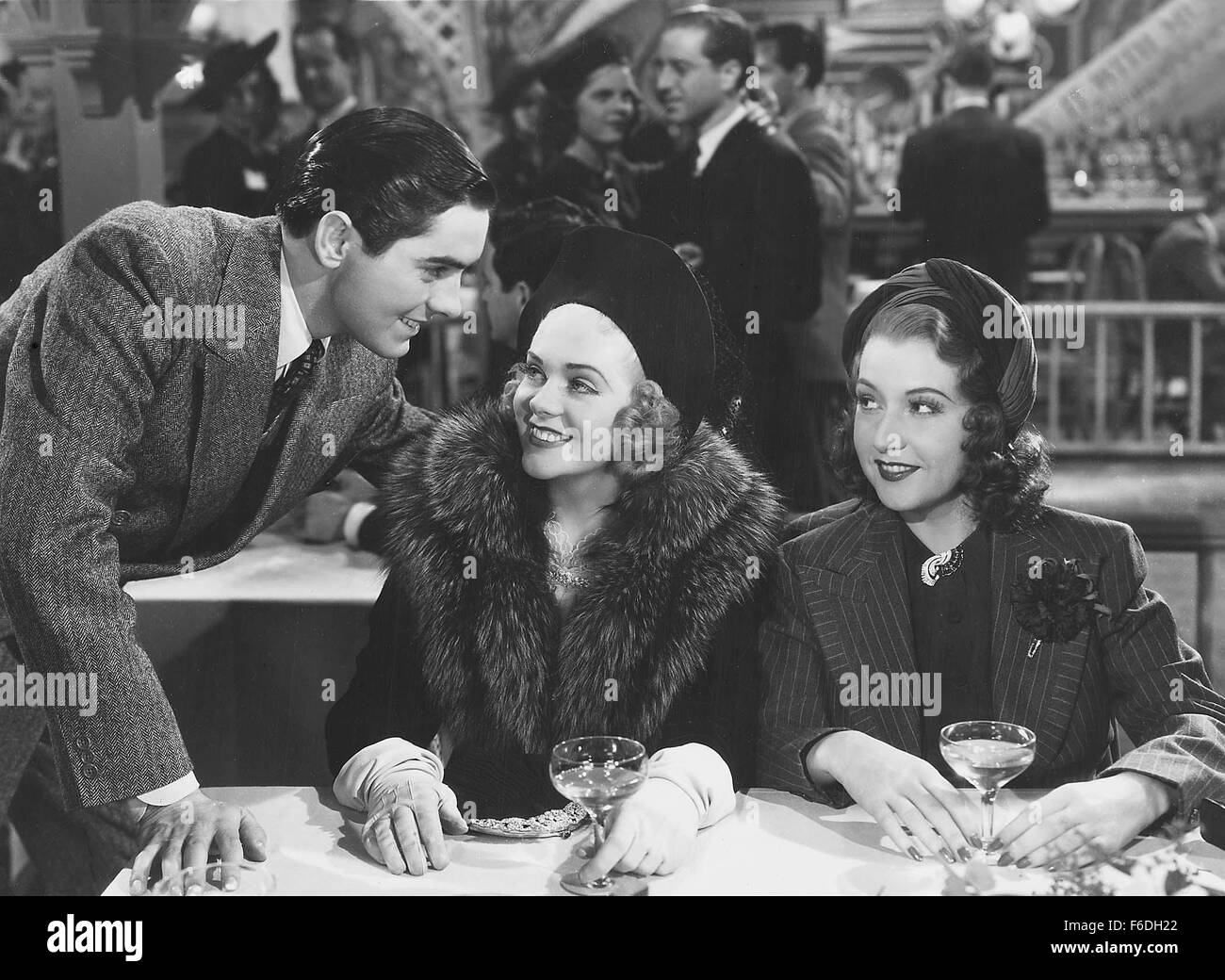 Henry King's direction shows great attention to production values and knows what a musical looks like, further documented 18 years later when he directed the film version of
Carousel
. Tyrone Power was a little stiff as Alexander, but Don Ameche and his 145 teeth were utterly charming as Charlie and had wonderful chemistry with Faye. Loved Charlie's breakup scene with Stella, one of my favorite scenes in the film. Musical lovers will find a lot to like here.