in
Thunder Force
Melissa McCarthy and hubby Ben Falcone have come up with their own twisted variation of the Marvel comic book movie with a big budget action adventure called
Thunder Force
, which despite McCarthy's proven ability to command the movie screen, still isn't what it could have been thanks to a sketchy screenplay and some questionable casting.
McCarthy plays Lydia, a fork lift operator and Chicago Cubs fan who is reunited with her childhood BFF, Emily (Oscar winner Octavia Spencer),a brilliant scientist who has been working forever on a formula to turn herself into a superhero in order to defeat a group of supervillains called The Miscreants, led by the King (Bobby Cannavale), who is running for the Mayor of Chicago. Lydia arrives at Emily's offices to persuade her to attend their high school reunion and stumbles into one of Emily's testing rooms, which begins injecting Lydia with superhuman strength, so Emily decides to begin treatments giving her the power of invisibility and together they become the title team, determined to bring down the mighty Miscreants.
Director and screenwriter Falcone has constructed an affectionate wink to the Marvel comic book genre that finds its nucleus in a childhood friendship. Falcone begins the film showing Lydia and Emily as children, establishing their relationship and initially it seems to go on a little too long, but before the credits roll, just about everything that was addressed during the scenes of the heroines as kids gets play later on in the story. Falcone also includes a clever recurring bit about how the gals costumes begin to get ripe, from being worn all the time, not to mention the ladies difficulty squeezing into their version of the Batmobile.
There were two main problems with this film that I couldn't get past. First of all, the superpowers possessed by these miscreants seemed ions ahead of Thunder Force and, realistically, there's no way these two women could have defeated the Miscreants armed with only super strength and invisibility. The other big problem here is the casting of Spencer as Emily...Spencer is a proven commodity on the screen, but her performance is a little one-note here, not in step with the farcical cartoonish villains presented and I never bought her as this "Wyle E Coyote, Super Genius" she was supposed to be.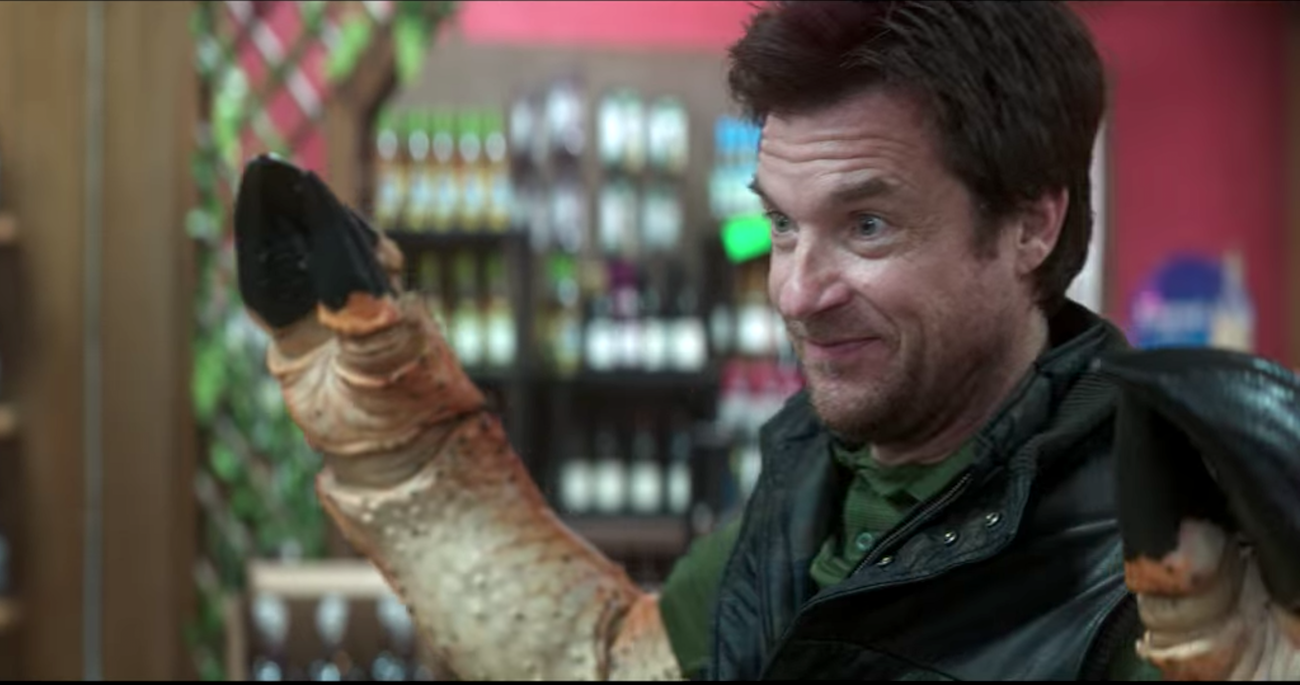 As always, McCarthy delivers the laughs, especially in the training scenes as do Bobby Cannavale as the King and Jason Bateman as the crab. Oscar winner Melissa Leo is wasted as one of Emily's employees, she deserves better. Falcone applies first rate production values to the story, with a shot out to art direction, film editing, and visual effects, but they don't make up for the deficiencies and inconsistencies in the story.