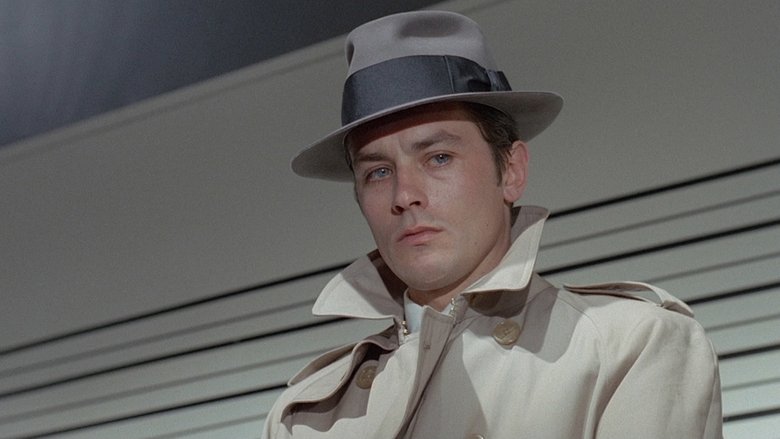 in
Le Samouraï
(1967)
Director
: Jean-Pierre Melville
Writers
: Jean-Pierre Melville, Georges Pellegrin
Cast
: Alain Delon, François Périer, Nathalie Delon
Genre
: Suspense Drama
Language
: French
I absolutely loved this film. I was engaged, engrossed and encapsulated by it for its entire run time. Not one false step in this movie. There's nothing I would've changed about it...and rarely do I not find at least some issue with a film...but not here!
Le Samourai
is everything I could want in a movie watching experience. I loved it's slow, still approach and it's solid determination. Even it's lack of narrative information was a plus, as watching the events unfold in almost real time was rewarding for me. It was like I was along for the ride and was waiting to see what would befall our unlikely protagonist next. The director skillfully builds sympathy for an otherwise unsavory character and he does this without dipping into the cliche bargain bin of director's tricks. I'm impressed with Melville's film making instincts!
I read online that
Le Samourai
has influenced a lot of film makers and their movies. That's not surprising as the style and story narrative are quite unique and striking.
But...am I the only one who sees a striking similarity between
Le Samourai
(1967) and
This Gun for Hire
(1942) starring Alan Ladd as an emotionless hitman with no friends except his cat. Just look at that photo I used above. No that's not Alain Delon/Jef Costell that's Allan Ladd with the same cold, distant look in his eyes. Both men look remarkable alike. The narrative of both films are very similar, as is the modus operandi for both characters. As far as I know Alan Ladd's portrayal of an emotionless, loner hitman was unique at the time and not a character trope.