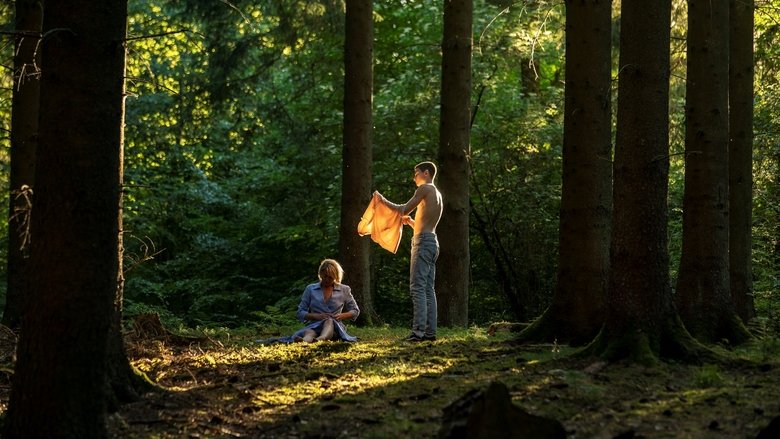 in
Queen of Hearts (2019)
Dronningen original title

Director: May el-Toukhy
Writers: Maren Louise Käehne, May el-Toukhy
Cast: Trine Dyrholm, Gustav Lindh, Magnus Krepper
"A successful lawyer jeopardizes her career and threatens to tear her family apart after engaging in an affair with her teenage stepson."

That painting on the wall is sure foreboding looking and as with all set designs it was chosen for effect...Anyway I just wanted to mention that.
Dronningen
is a well crafted movie with a subtle message that can be left open to interpretation. However the end results are clearly tragic. I appreciate a movie that doesn't hammer it's message into the audiences head, and
Dronningen
never did. I won't say this was an easy watch, the first hour was slow, but did set up tensions in the marriage and home life...Then boom and there's an expletive sex scene I wasn't expecting that. The sex in the movie isn't pretty, it's like watching two dogs on the front lawn copulate...an odd view.
As the second hour progresses the plight of Gustav becomes more sadder as we see the wreckage of Anne's self indulgent act. At first I didn't like Gustav as he seemed like a punk, but then we see he's really good with the twin girls and is just struggling and somewhat confused about which direction he's life should take. Anne goes from sympathetic to a pedophile predator.
There's a couple of explanations for Anne's seduction of the teen boy. I like that the film didn't spell it out for us and we can decide for ourselves just why she did it. Though a clue is when she tells of her first sexual experience and says it shouldn't have happened. We don't really know what should not have happened but we can guess. Even after the sex is over, Anne continues to inflict damage on poor Gustav with dire results.