in
Bedtime Story (1964)
A trio of terrific lead performances are the centerpiece of 1964's
Bedtime Story
, a delicious comic romp centered around the art of the con that is so well-written and acted that it has actually inspired two remakes and a Broadway musical.
David Niven stars as Lawrence Jamieson, a sophisticated con artist who has been making a comfortable living on the French Riviera fleecing wealthy, unattached women out of their money. Jamieson finds some serious competition in Freddy Benson (Marlon Brando) a way less sophisticated but no less effective con artist who is impeding on Jamieson's livelihood. When Jamieson's attempt to get rid of Freddy by pretending to work together fails, they decide to compete for "King of the Mountain" by seeing who can con an American soap queen (Shirley Jones) out of $25,000.
Screenwriters Stanley Shapiro (
Pillow Talk
) and Paul Henning (creator of
The Beverly Hillbillies
) have created a smart and entertaining story about money and seduction that is not nearly as sleazy as the film's title might imply. This story of two very different con artists actually starts off with Lawrence and Freddy utilizing their talents with different goals. Lawrence is looking for money while Freddy seems more interested in romance, but once the two meet face to face on a train, they quickly size up each other and know that they are a threat to each other. Their first meeting on the train is particularly well-executed as Jamieson pretends to be a married businessman on vacation impressed by Freddy's ability to get a woman he's never met to buy dinner for him.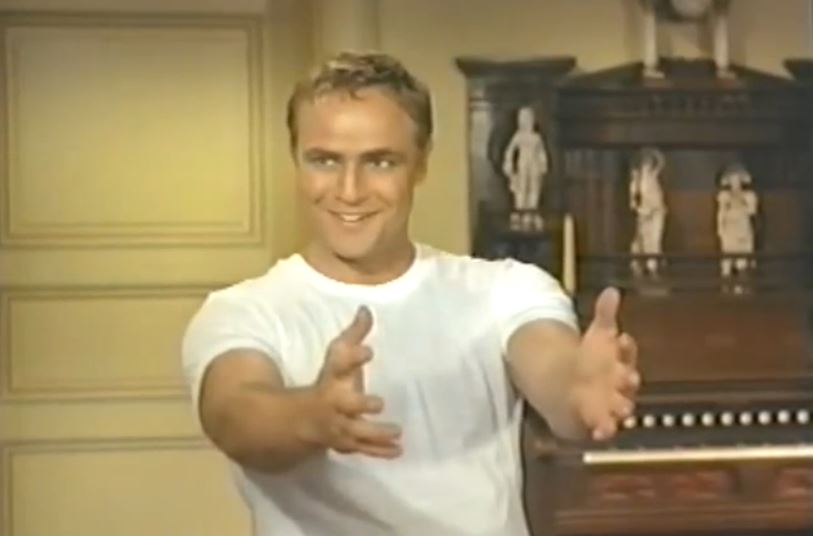 Director Ralph Levy guides with a steady yet breezy hand and was lucky to have three Oscar winners in front of the camera. Niven, as always, urbane sophistication personified and Shirley Jones is a lovely leading lady. The real surprise here, and a pleasant one at that, was the inspired comic performance from Marlon Brando as Freddy. An actor whose never really been known for comedy was cast against type here and ran with it...Brando seems to be having a ball here creating a character that is part Dean Martin and part Jerry Lewis. Loved the scene where he pretends to be Ruprecht and the physical comedy skill he puts into the limitations of his character being confined to a wheelchair for most of the running time was a joy to watch. Dody Goodman is also cute as another one of Lawrence's marks.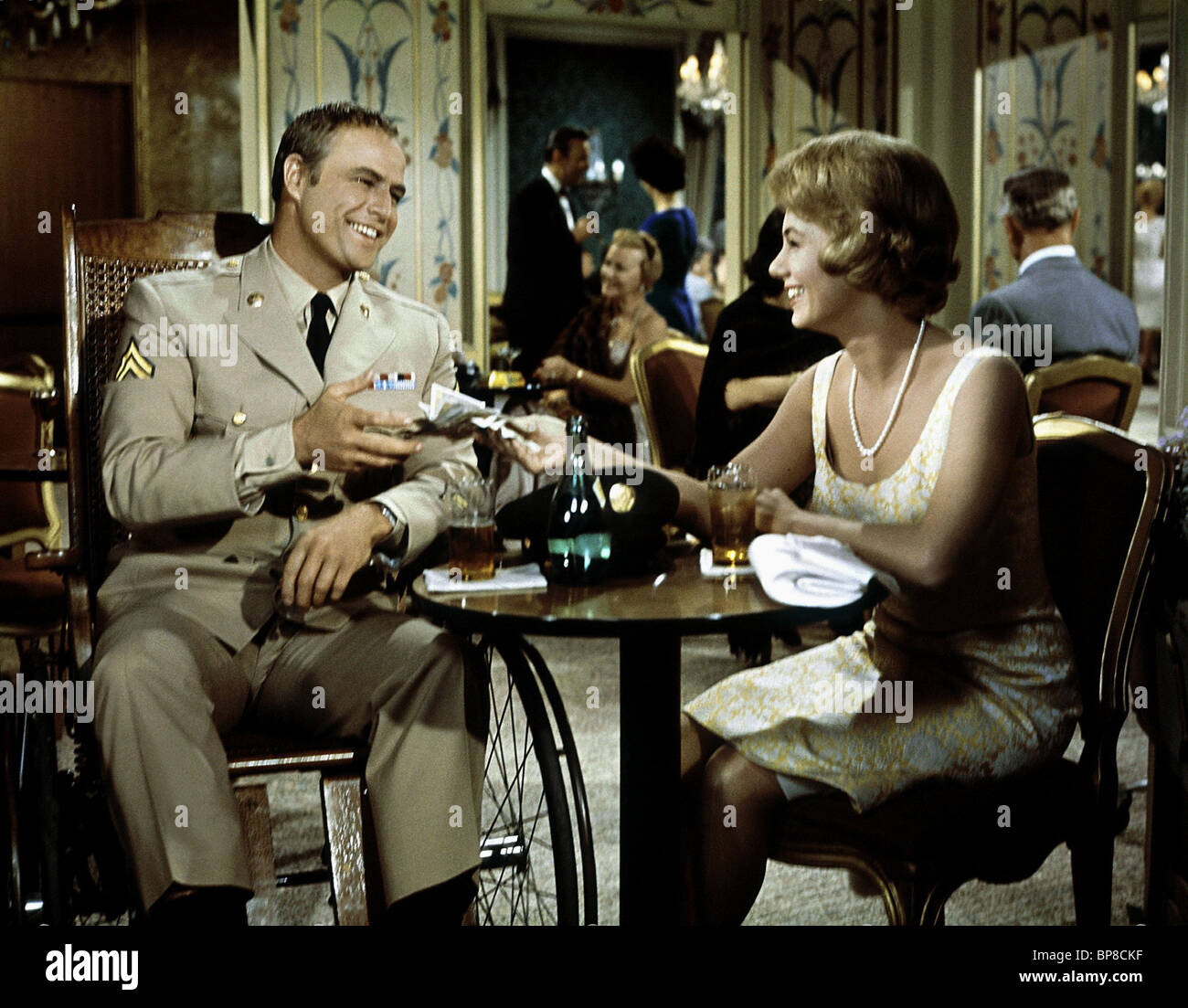 The film has been remade twice. In 1988, it became
Dirty Rotten Scoundrels
with Michael Caine and Steve Martin in the leads. The story was revisited with a gender switch in 2019 as
The Hustle
featuring Anne Hathaway and Rebel Wilson. In 2005, the story was turned into a Broadway musical with John Lithgow and Norbert Leo Butz as Lawrence and Freddy, respectively. If privy to any of these versions, it might be fun to check out their origin, which was surprisingly solid entertainment.