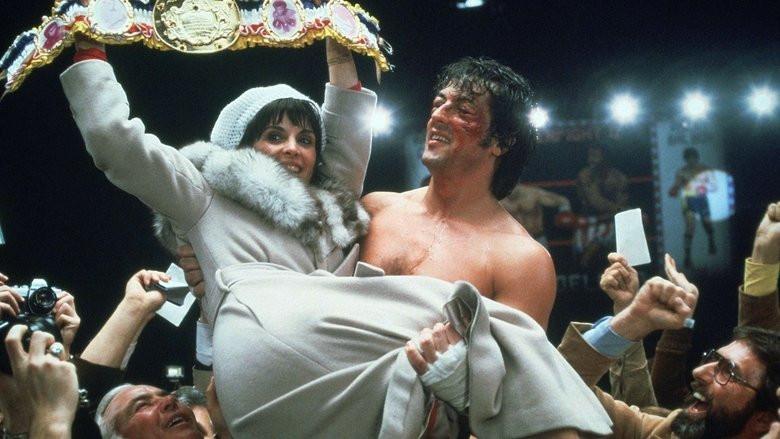 in
Film: Rocky
Watched: 22nd August 2020
Year of release: 1976
Format: Blu-ray
Directed by: John G Avildsen
Run time: 2hrs
Starring: Sylvester Stallone, Talia Shire, Burt Young, Carl Weathers, Burgess Meredith
Rating:
The best picture winner of 1977, Rocky is about a journeyman boxer from Philadelphia that gets a surprise shot at the heavyweight title.
Rocky is my favourite film of all time. It stands out a mile from the rest of the franchise. The other films are increasingly about the opposing fighter and overcoming adversity, but the first one is about so much more.
In this film - the result of the fight pales into insignificance compared to other things and this is beautifully captured in the final scene.
The story of Rocky is one of beauty, it's an underdog story with depth.
Rocky's career matches his life - he tries his best but doesn't seem to get beyond just getting by.
Rocky is a love story masquerading as a sports drama, and that could be argued about the whole franchise.
The characters are superbly crafted, and each has been shaped by the toughness of the Philadelphia streets, and this is shown brilliantly. Each shows the scars of their journey.
The acting is simply tremendous - Stallone is quality and convincing as the tough, simple and vulnerable Rocky, but for me Talia Shire is the standout in her role as Adrian, SHe captures the character perfectly and uses silence more effectively that words, it really is incredible.
The score is simply outrageous, and for me, 'Going the distance' is the greatest piece of music ever written for a film. Goosebumps every single time.
The cinematography of this film is equally as excellent too, and often overlooked, but it wonderfully mirrors the tough Philadelphia streets and the lives of the characters spectacularly.
.
.
A truly exceptional film
.
.
"All I wanna do is go the distance"