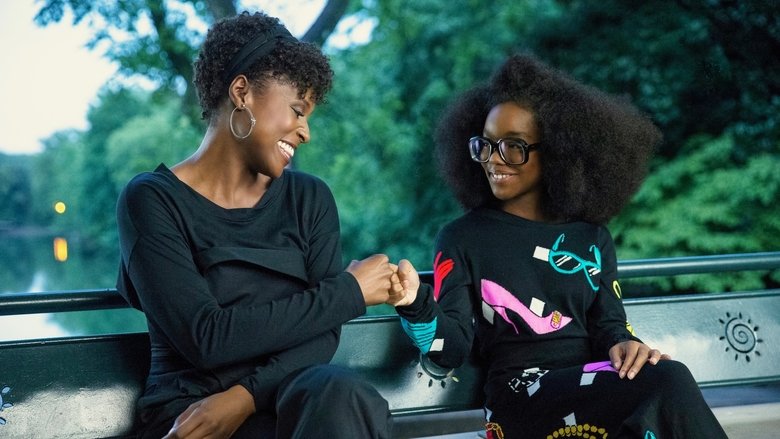 \
in
Little
Marsai Martin, who has spent the last six years playing Anthony Anderson's black-hearted daughter on the ABC sitcom
Black-ish
was given a shot at big screen stardom with a 2019 comedy called
Little
, which seems to have been inspired from a classic 1980's comedy.
Regina Hall plays Jordan Sanders, a high-powered shark of a businesswoman who treats everyone in her path like dirt and whose biggest client has threatened to walk in 48 hours. Jordan has a spell cast over her which turns her into a 12 year old girl (Martin). Once she convinces her assistant, April (Issa Rae) that she really is Jordan, she is horrified when Child Services sends her back to the middle school she went to when she was 12 and runs afoul of a female bully who looks exactly like the bully who made her middle school life a living hell.
This contrived and predictable comedy is obviously a re-thinking of the Tom Hanks comedy
Big
and it would have been nice if director and co-screenwriter Tina Gordon had given the writers of that film credit where credit is due. Unfortunately, this reversal of the 1988 classic doesn't work nearly as well. In
Big
, Josh Baskin accepts what happens to him to a point and makes a concerted effort to fit into the adult world. The transformed Jordan Sanders in this movie never accepts what has happened to her and makes no effort to act like a 12 year old, putting her in a lot of squirm-worthy situations and making it difficult for the audience to have sympathy for her plight.
The one part of the story that does work is the evolution that the April character goes through during the film. As the film opens, it's made clear that April hates her boss but is also afraid of her own shadow and is clueless about how to stand up for herself. Somehow, April learns to put her big girl pants on and help Jordan without ever disrespecting her boss.
Martin works very hard to keep 12 year old Jordan likable but the screenplay is fighting her all the way. Regina Hall appropriately chews the scenery as the adult Jordan, but it is the star-making performance by Issa Rae as April that keeps the audience invested in this film. SNL's Mikey Day also garnered some chuckles as Jordan's juvenile client, but this film is done in by its rampant predictability and a hard-to-like central character.