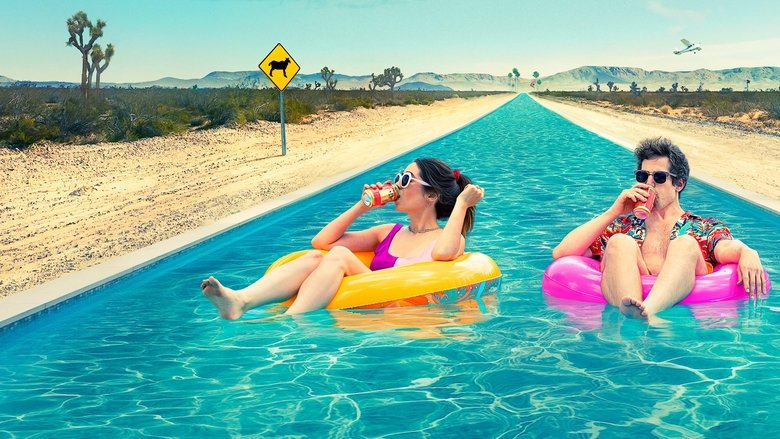 \
in
Palm Springs
Fans of the Bill Murray comedy
Groundhog Day
will have a head start with 2020's
Palm Springs
, a loopy comedy from the creative forces behind
Popstar: Never Stop Never Stopping
, featuring a deft but slightly complex story that will initially aggravate but some inventive direction and engaging performances will keep the viewer invested in the extremely bumpy road to a happy ending.
Nyles attends a wedding with his self-absorbed girlfriend who is one of the bridesmaids and has a chance encounter with the maid of honor, Sarah, who is also the bride's sister, that leads to Nyles and Sarah being caught in some kind of time warp that finds them stuck in the day of the wedding which keeps repeating and can't figure out how to escape. Going to try and review this movie without spoilers, which could be problematic.
Andy Siara has written a complex yet entertaining story that is an engaging combination of fantasy and reality that takes an up close look at relationships. destiny, choices, regrets, and hope that takes the concept of Bill Murray's comedy a step further, primarily because we find two people stuck in this time warp instead of one.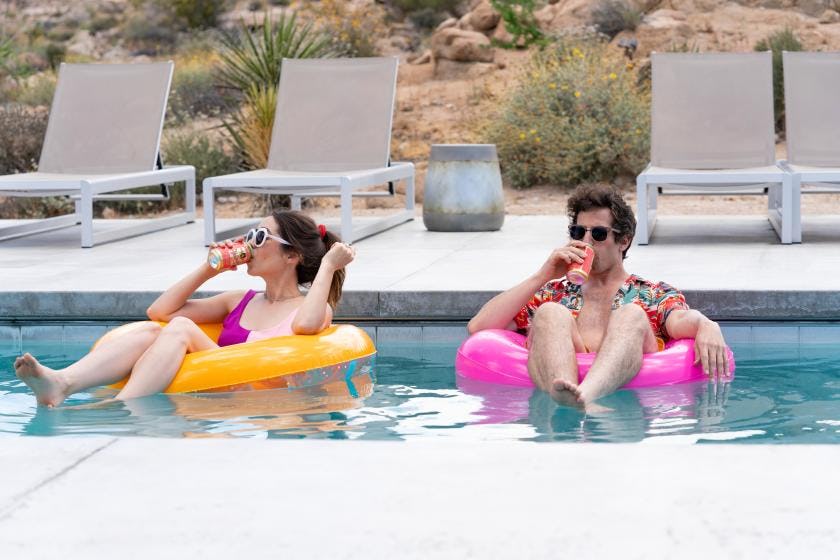 With strong assists from Siara and the editing team, director Max Barbakow does an impressive job of keeping everything that happens in this story in the same day, even though they are different parts of the day. Barbakow's attention to the continuity required to pull off such a story is impressive...each time the day ends and re-starts it returns to the exact same shot of Sarah's one eye waking up while her head is on the pillow while in the background, we hear the father of the bride talking in the distance about what a great wedding day it's going to be. We also see Nyles waking up and going to straight to Sarah's bedroom, a girl he doesn't even know, followed closely by his girlfriend cheating on him.
With each restart of the day, we sense that Nyles knows a lot more about what's going on, or more specifically, how to end it, and that's where the core of this unique story lies...has Nyles just accepted what is going on or does he have the power to end it?
The story is well-served by Andy Samburg, whose rich performance as Niles makes the viewer want to know what's going to happen. Cristin Milioti is initially a little brusque, but eventually brings a likability to Sarah that makes us understand her connection to Miles. Oscar winner JK Simmons makes the most of a key supporting role, but it is the direction, screenplay and Samberg that are the main attractions here.