in
Kalifornia
A frighteningly unhinged performance from Brad Pitt is the primary attraction of 1993's
Kalifornia
, an ugly and unapologetic psychological thriller that simultaneously repels and fascinates, despite an often logic-defying story that leaves a lot of bodies in its wake.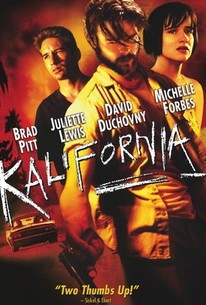 Brian (David Duchovny) is a writer with a fascination for serial killers who convinces his photographer girlfriend, Carrie (Michelle Forbes) to accompany him on a cross country trip to California where they will make several stops on the way to visit the sites of several famous murders. They advertise for a couple to share the driving and expenses and the only response they receive is from Early (Pitt) and his girlfriend, Adele (Juliette Lewis) who, on the surface, appear to be common trash. What Brian and Carrie don't know is that Brian is a dangerous criminal who murdered his landlord an hour before meeting Brian and Carrie.
Tim Metcalfe's screenplay is a no-holds barred examination into the psyche of a killer that has an air of pretension, which first surfaces through Brian's pompous and unnecessary narration that seems to imply that he is an expert on the subject rather than a student. Exposition is surprisingly economic but once the quartet hits the road, this story goes to a lot of squirm-worthy places. An undeniable sexual tension is established almost immediately between Early and Carrie, which Brian and Adele are, of course, oblivious to. It's also made clear that Adele has been physically and mentally abused by Early to the point where he is in complete control of her life, of which it seems Adele is blissfully unaware. After a bar fight that should have sent Brian running, he seems to become more fascinated with Early and thinks he's found his own personal case study on his obsession.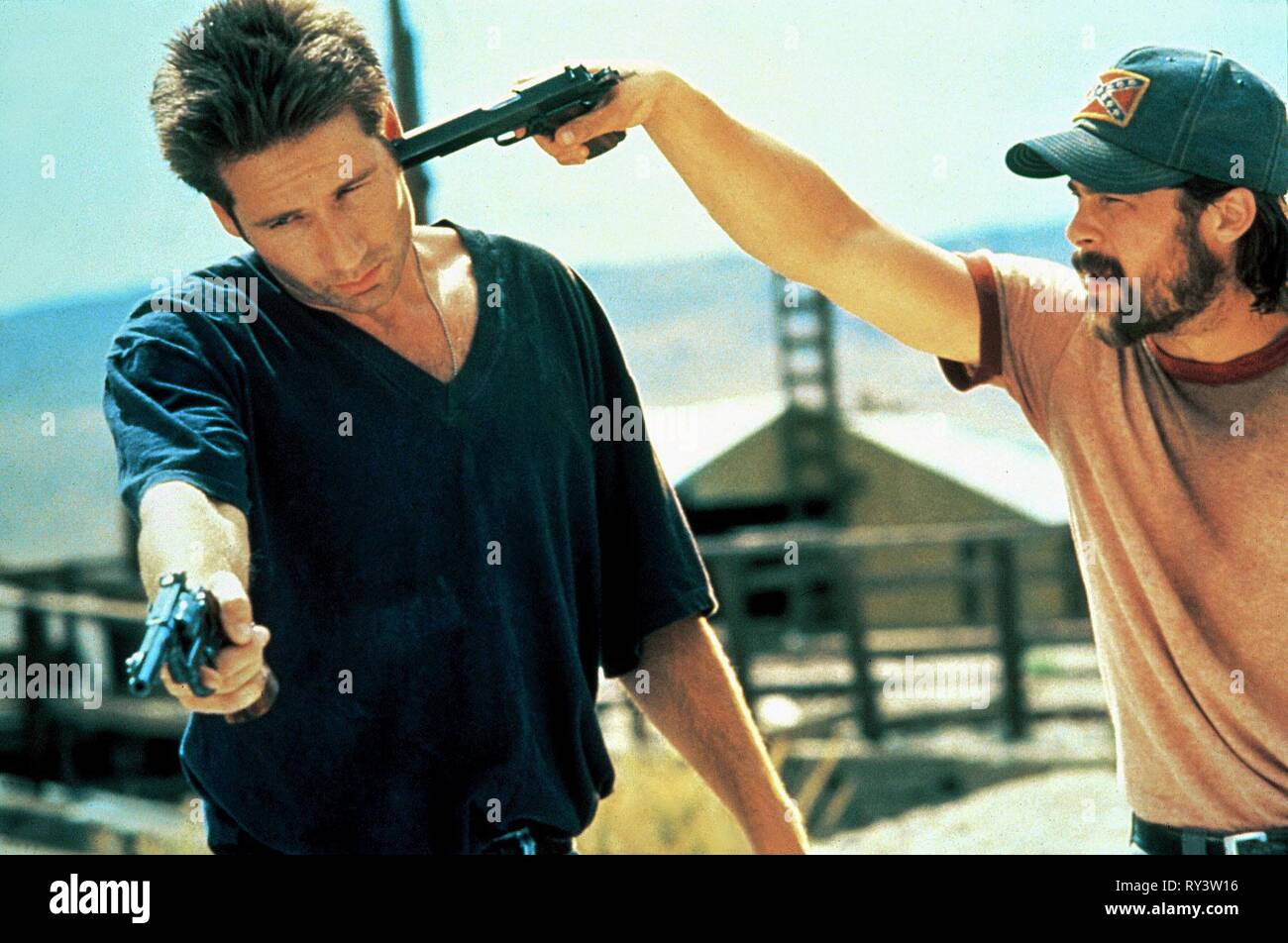 Director Dominic Sena (
Swordfish
,
Gone in 60 Seconds
) displays a keen director's eye, with the aid of film editor Martin Hunter, not only presenting some ferociously unforgiving cinematic violence ( a lot aimed at innocent bystanders), but the ability to look inside the heads of these characters, especially Early, to let us know what's going on in there. Sena is the one who really allows to see that Early has no morals, scruples, conscience, or sense of decorum and it's not so much in his crimes but in his quieter moments. Watch that moment early on in the film where he catches a half-naked Carrie in her hotel room and just stares at her...this scene speaks volumes about what a psychopath Early is.
David Duchovny brings a dignity and a surprising strength to Brian that we have to wait for and Michelle Forbes' crisp performance as Carrie has a smoldering quality underneath it that endears the outwardly cold character to the viewer. Juliette Lewis makes Adele's pathetic factor as important as her irritation factor, but it is Brad Pitt who completely commands the screen in an explosive performance that cinched the fact, this early in his career, that he was more than a pretty face and, if the truth be told, his performance is worth the price of admission alone.