\
in
Irresistible
Comedian and political satirist Jon Stewart impresses with his second full length feature as writer and director called
Irresistible
, a scorching black comedy of political machinations that had my blood boiling until the plot twist to end all plot twists.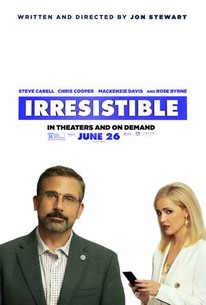 The 2020 film opens shortly after the election of Donald Trump where we are introduced to Gary Zimmer (Steve Carell), a slick talking Democratic political strategist/spin doctor, still stinging from Hillary's defeat, who sees a you tube video of Colonel Jack Hastings (Oscar winner Chris Cooper), a retired military man turned farmer giving an impassioned speech at a town meeting in a tiny hamlet called Deeraken, Wisconsin. Zimmer is moved enough by the man's enthusiasm that he decides to travel to Deerlaken and convince Hastings to run for mayor as a Democrat, even though, on paper, Hastings is a repubican.
As Gary tirelessly works to jump start a campaign for Hastings and it appears he might make it a real race, Trump's Republican strategist/spin doctor and long time rival of Gary's, Faith Brewster (Rose Byrne), also arrives in Deerlaken putting her support behind the incumbent Republican mayor. Gary and Rose's love/hate relationship fuels both of them to bring in reinforcements in order to raise some serious money for both campaigns.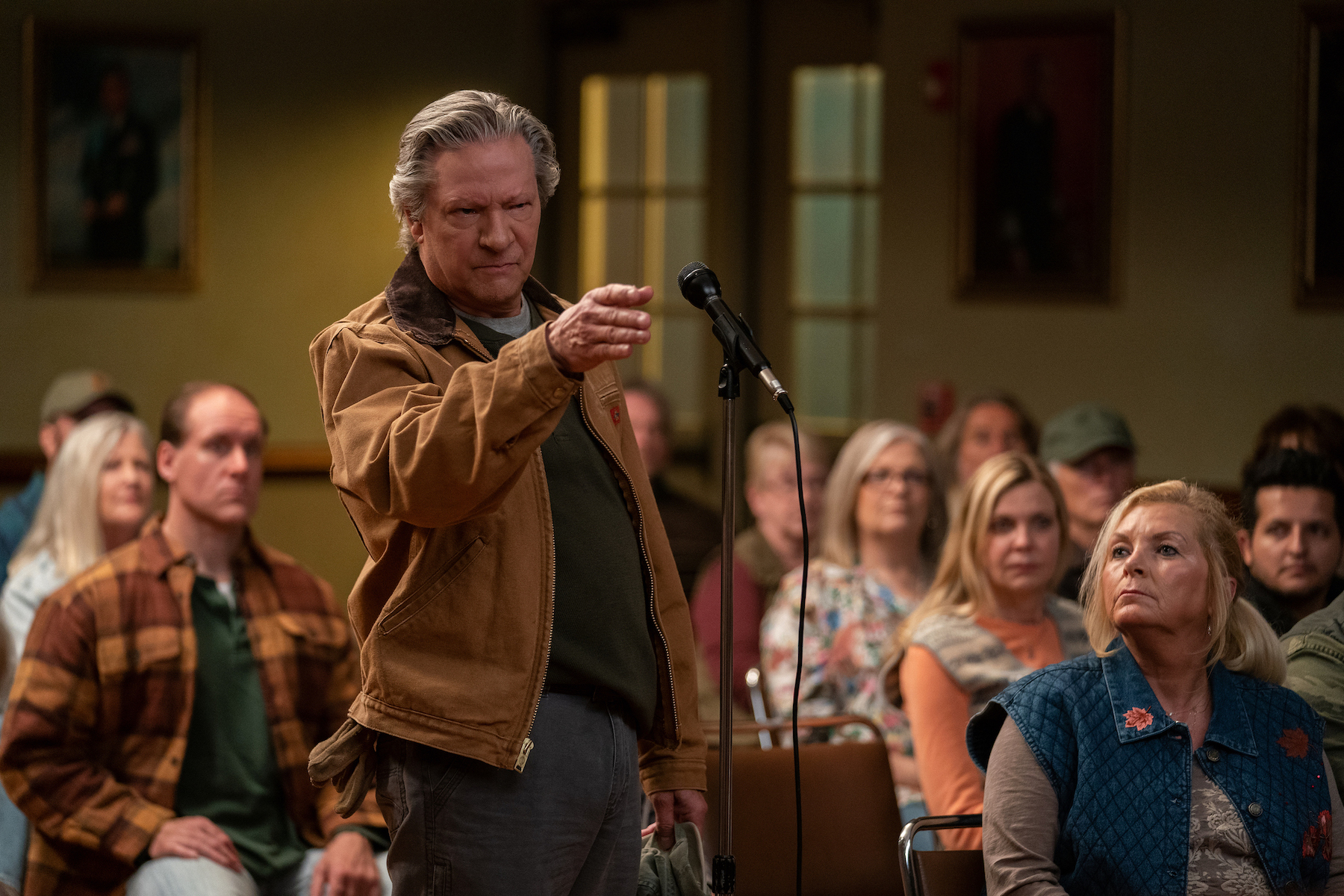 Stewart actually starts this story off quite cleverly, starting out with a story of DC politics affecting small town sensibilities that has a very folksy, almost Capra-esque quality to it. Loved when Gary leaves his hotel room the day after his arrival in Deerlaken and everyone on the street already knows who he is and we are led to believe this is because this one of those towns where everybody knows everybody else's business. We're a little uncomfortable with Gary's gentle bullying of Col Hastings, but it's just the beginning. Gary's condescending, smart-ass way of communicating with these small town folk is rather squirm worthy.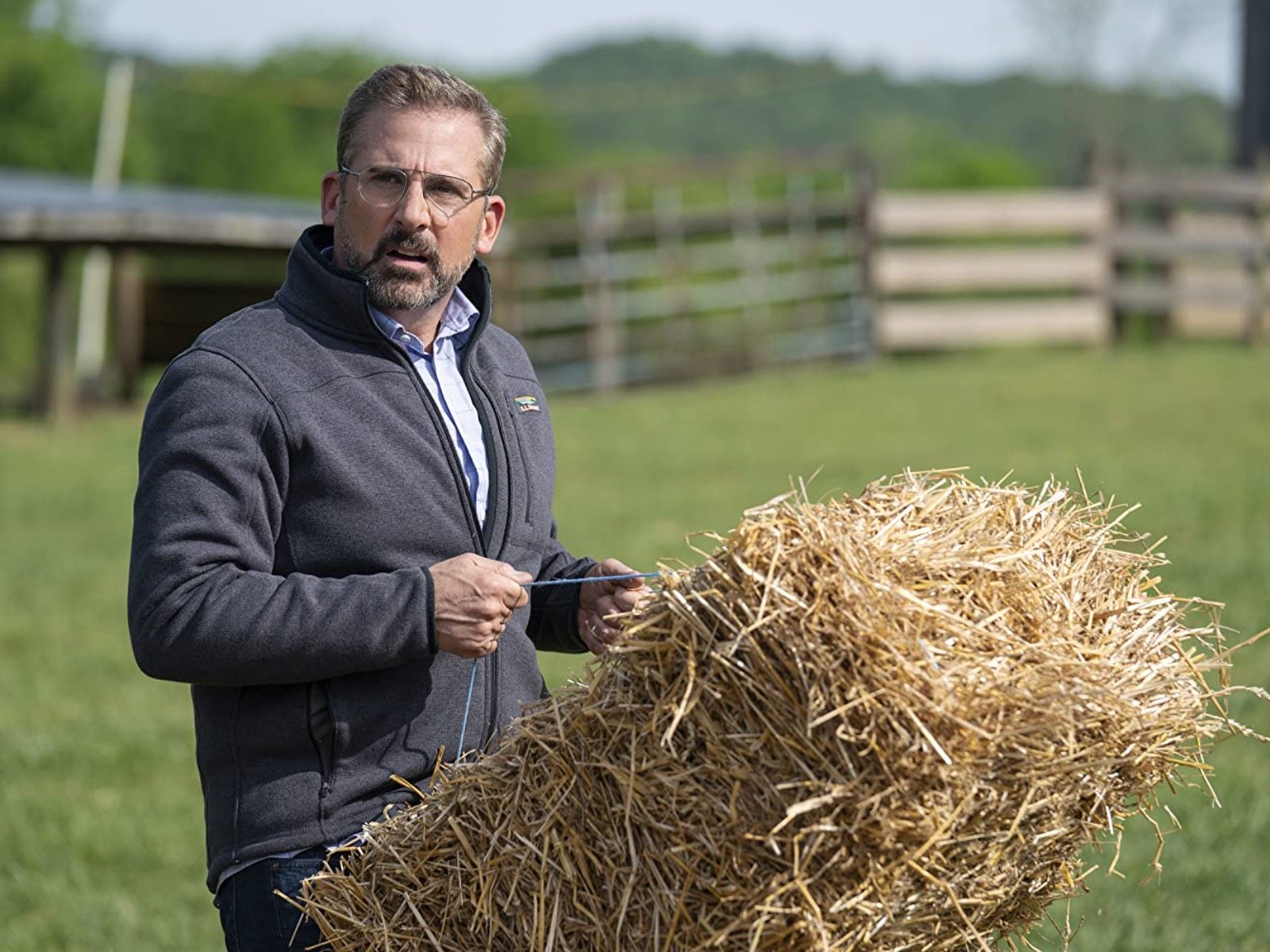 Once the republicans arrive on the scene the story seems to get uglier and uglier until an inspired plot twist that no one will see coming. As brilliant as the plot twist is, it should have come sooner because the movie was getting way too close to losing me until it happened. The ugliness level of this story is brilliantly illustrated in the two campaign commercials that Gary films for the Colonel and the vast difference between them. Stewart takes us to the very edge of the cliff and almost lets us fall off, pulling us to safety at the last second.
Stewart's direction is solid and he gets some terrific performances from his cast. Carell has flashes of brilliance as Gary and Cooper gives the Colonel the perfect folksy quality the character requires. Brent Sexton is terrific as Mayor Braun, but I couldn't get past my disdain for Rose Byrne to find her convincing as a political shark. Jon Stewart does impress as a film maker without losing his political conscience, even if he lets it go a tad too far. Be sure to stay tuned through the closing credits.