in
The Farewell
Despite only one feature length film to her credit, director and screenwriter Lulu Wang hits an emotionally charged bullseye with 2019's
The Farewell
, a warm, funny, and often moving tale of family set in a foreign culture but rich with universal themes and emotions.
Billi is a young Chinese woman living in New York who learns that her grandmother is dying of cancer. She hops the first plane to China, even though she's not happy to learn from her parents that the family has decided to keep the truth about the grandmother's illness from her, using the upcoming wedding of Billi's cousin as an excuse for all of the family to gather around the family matriarch.
Wang presents an emotionally manipulative story on a very touchy subject that takes on a special air thanks to its loving respect to Chinese tradition and culture. We initially understand Billi's anger because she thinks her grandmother should know the truth. Then we meet grandma who thinks she has just gotten a clean bill of health from her doctor. We see how thrilled she is to see Billi and the rest of her family and we see how pumped she is about planning this wedding and we're re-thinking our position on the whole thing. And so is Billie. Though the movie's standout scene was when grandma goes back to the doctor to changer her medication and the whole family shows up. When Billi realizes the doctor speaks English, she takes the opportunity to ask him about grandma's condition for real because no one else present speaks English, except Billi's parents, who remain silent.
I was also impressed with the appropriate doses of humor that are woven into the story. Loved grandma causing a scene at the restaurant where the wedding dinner is going to be because she ordered lobster and the chef is preparing crab. The actual wedding dinner is a lot of fun too, rich with the kind of silliness that we've seen at a lot of movie weddings...people drinking too much, reunited military pals bragging about their kills, the awkward speeches, and bad karioke performances. The balance that Wang brings to this story only enhances its realism.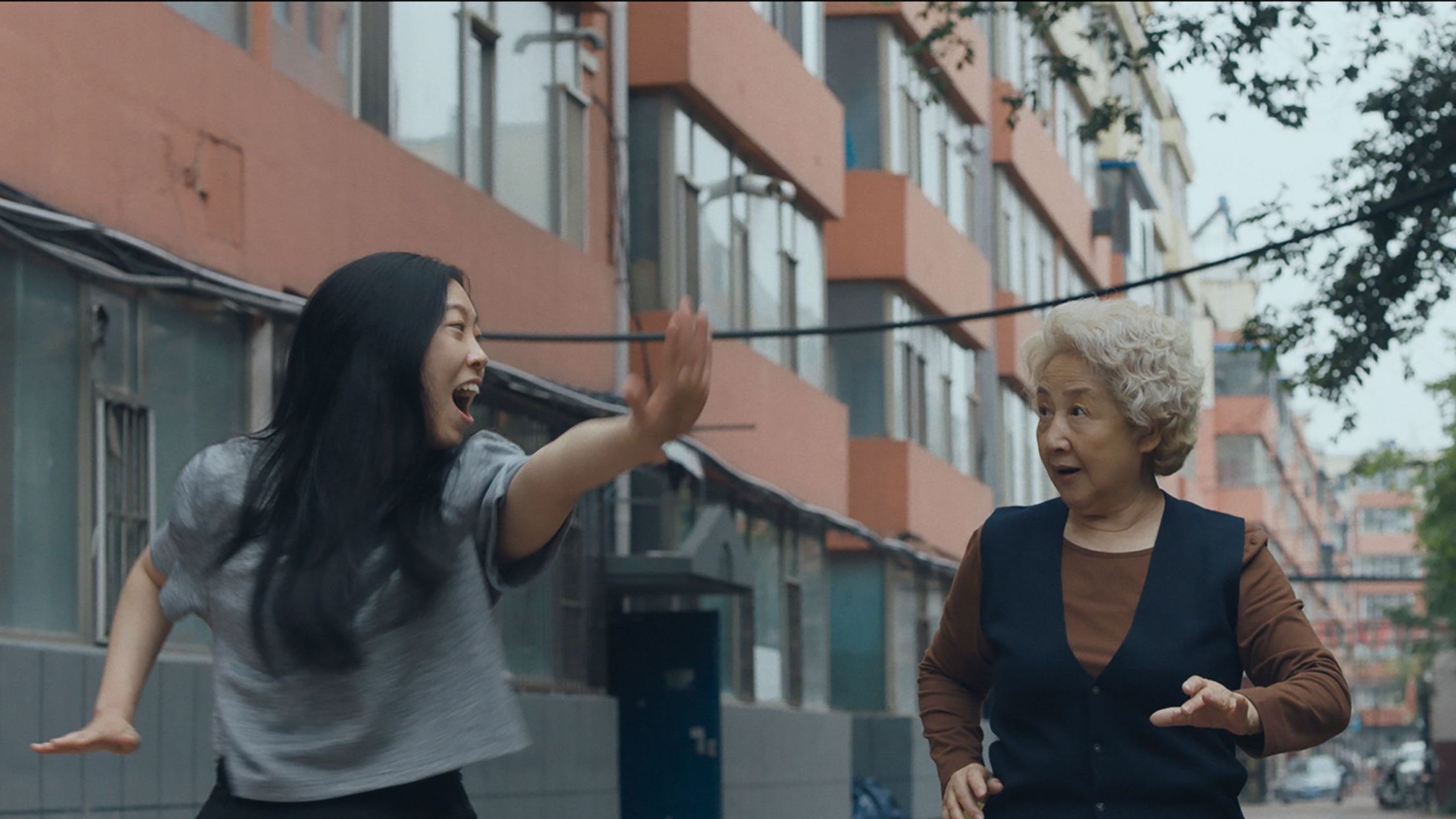 The location filming in China is a lovely canvas for the story featuring breathtaking cinematography by Anna Franquesa Solano. Awkwafina, who provided terrific comic relief in
Crazy Rich Asians
, proves herself to be an actress of real substance with her gutsy performance as Billi, a performance that earned her a Golden Globe nomination. I also loved Shuzhen Zhao as the grandmother and Diana Linn as Billi's mother. A unique and moving motion picture, that if caught in the right mood, will definitely ignite some tear ducts.